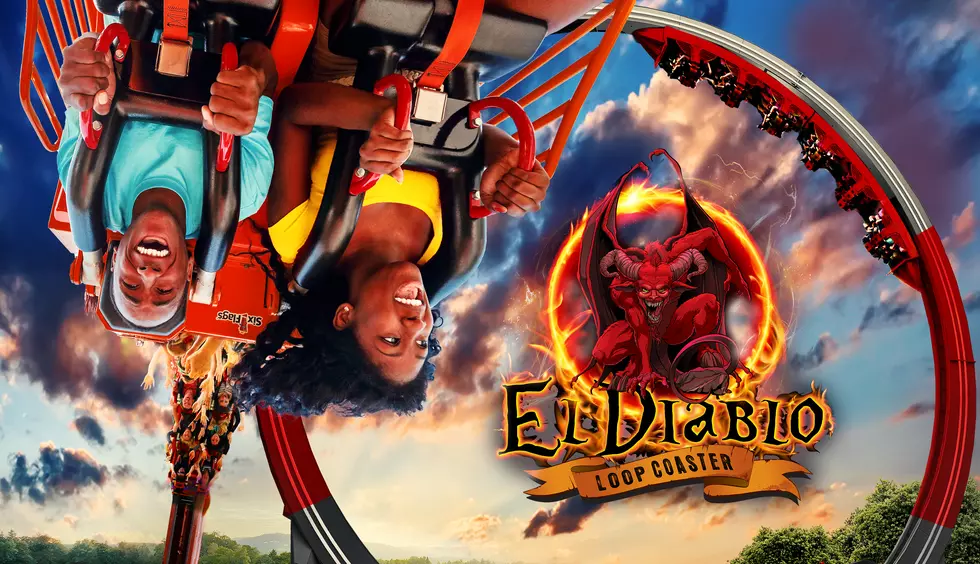 Win Tickets To Six Flags All This Week
Six Flags Over Texas
All this week Mix 93-1 will be giving away pairs of tickets to Six Flags where you can experience the world's largest looping coaster, El Diablo! El Diablo is extremely deceptive as this new thrill ride gives you record hang time. At the apex of the ride, you're 100 feet in the air upside down and it will leave our hair and hands reaching for the ground!
Listen for Lucky Larry and Mandee Montana to tell you when to call in to win your tickets to Six Flags and you can be checking out your friends' reaction on El Diablo!
Lucky Larry got to ride El Diablo during media day right before it opened to the public. See what you're in for in the following video and good luck on winning your tickets to Six Flags from Mix 93-1.