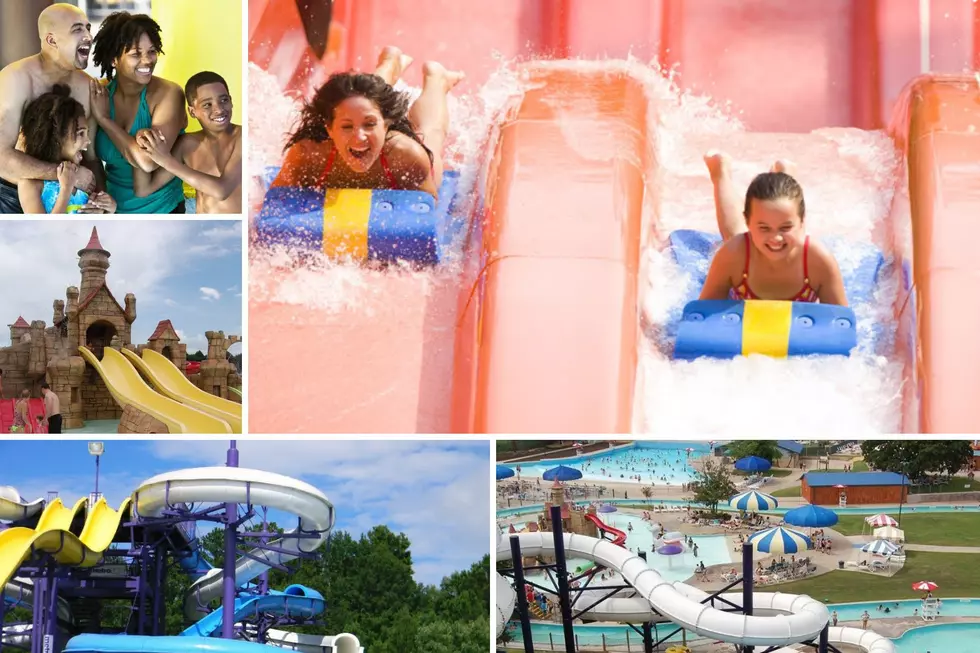 Win Your Way Into Splash Kingdom: Paradise Island In Canton
Splash Kingdom
Now that summer is here and the heat is on, you're looking for an escape from the heat, some way to cool off. The best way to cool down on a hot summer day is by having some fun at Splash Kingdom Water Park in Canton.
Splash Kingdom: Paradise Island is filled with fun activities for everyone in the family. There thrilling water slides, waves rolling up from the wave pool, a gentle flow through the lazy river, a kids activity area along with seeing how long you can stay up on a board on Flow Rider.
Interact with our entry points below to earn entries to win a pair of tickets.
Download the Mix 93-1 mobile app to your phone for another way to enter to win. It'll be a silent contest, we'll never announce it on the air! We'll just send an alert out to all users to call in to win a pair of tickets. It could happen at any time so watch and listen for that alert to arrive!
Featured slides and attractions at Splash Kingdom: Paradise Island:
White Lightning
Blue Thunder
Royal Flush
Volcano Mountain
Mat Racer
Flow Rider
Wave Pool
Paradise Island
Kids Castle
Lazy River
Pink Panic
The Express
Interact with us now to get yourself qualified and cool off this summer with Splash Kingdom: Paradise Island in Canton with Mix 93-1
Don't forget to download the Mix 93-1 app from your device's app store and watch for special opportunities to win tickets when an app alert pops up and tells you to call us to win your tickets!
You must reside within the Mix 93-1 terrestrial listening area to be declared a winner in this contest - either by entering above or by participating when app alerts are sent to mobile devices.
Visit These 16 Texas Cities And Towns At Least Once As A Texan
It's a fact that Texas is a huge state and because of its size, there are also a lot of things to see, visit and experience in The Lone Star State. Both Texas visitors and Texans alike should visit our awesome cities and attractions. By no means are these all the activities in these wonderful cities. They're just a few examples of things to do.
Texas Cities And Towns That Will Make That Young Teenager In You Laugh A Bit
Yeah, we're tapping into our less mature side with this one and letting that inner teenage boy laugh a little more at these Texas town names that sound a little dirty or perverted.
Texas Capitol Is Adorned With Unique Door Hinges And Bright Chandeliers
Built out of red granite from Marble Falls, Texas has one of the largest and most unique state capitols of all the states in the union. Currently, it's the sixth tallest state capitol building and just one of several that are taller than the U.S. Capitol in Washington, D.C. Yep, everything is bigger here in Texas and this building has some unique characteristics about it too.
The A to Z Guide of Tyler, Texas
Tyler offers its residents and visitors a wide variety of activities, whether its family activities, dining out, cultural experiences or history, there is a lot to do and learn.