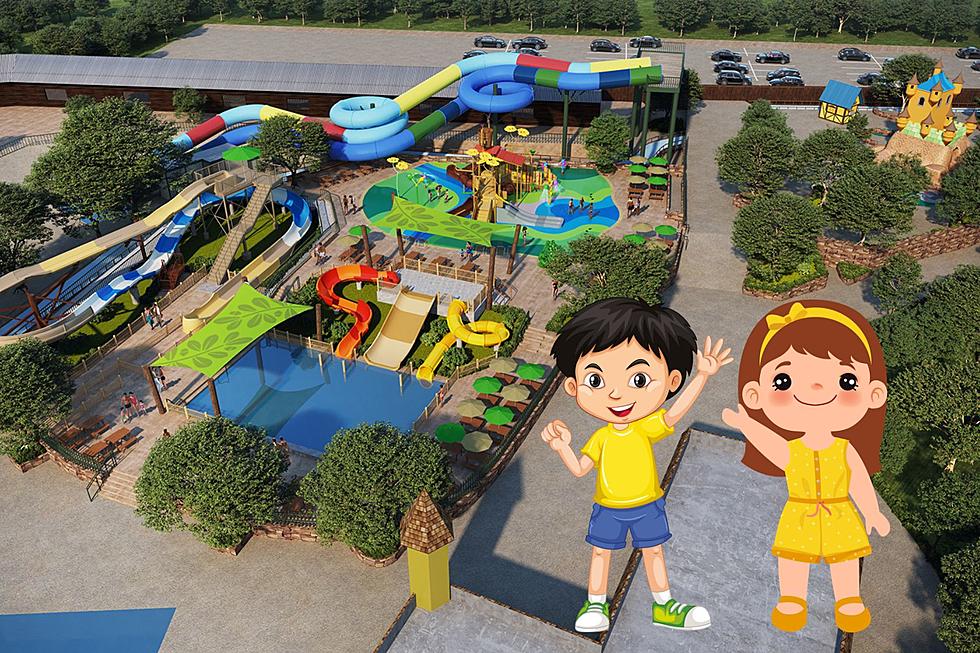 Texas Waterpark Announces World's First Water Coaster for Kids
Schlitterbahn New Braunfels
While This Summer Is Coming To An End, You Can Start Planning Next Summer's Adventure With Something New Coming To Texas' Most Well Known Waterpark.
Schlitterbahn in New Braunfels has always been known as a place where families come together to have fun, make memories and stay cool during the hot summer months. Next year, they plan to make it even more fun for Kids with their new "Kids Zone" which will feature something you won't find anywhere else in the world.
Schlitterbahn New Braunfels will be adding Bow Wow Blaster, the world's first water coaster for kids.
The new water coaster will be part of Schatze's Storybrook Park, an all-new kids' area which will include water slides, 70+ interactive water features, spray toys, splash pads and a 1,200-gallon tipping water bucket.
Schatze's Storybrook Park will be located in the original section of the park, its named after Texas's favorite shortlegged pup and Schlitterbahn mascot, Schatze. The new kids' area will be home to Bow Wow Blaster, the world's first kids' water coaster, a pint-sized take on Schlitterbahn's famous Master Blaster.
The reimagined area transforms everyone's favorite fairy tales into puppy-themed fairy "tails."
Storybrook Park is divided into three storybook themed lands: Fur-Bidden Forest, Schatze's Paw'nd and Fairy Tail Trail. Sidewalks connect the three areas like a babbling brook—a "storybrook"— that cascades through an enchanted land. Everyone will giggle at Schatze's wacky, watery take on classic storybooks, including Little Red Riding Hound, Houndsel and Petzel, Rapawnzel and the Three Little Pugs.
Take A Look At The Planned Designs Below:
If you just can't wait they're offering a pretty cool deal for 2024 season passes. Guests who buy next year's pass also receive unlimited visits for the rest of 2023, along with unlimited visits for the entire 2024 season. Check their website for more details and check out the new Kids Zone below.
First Look: Schlitterbahn's New Kids Zone Coming In 2024.
Schlitterbahn New Braunfels Announces World's First Water Coaster for Kids as part of a new kids zone opening next year. Here's a preview of what's to come.
New Theme Park The Size Of Disneyland Coming To Oklahoma
Take a look at plans to build a HUGE theme park just 5 hours away from East Texas called "American Heartland".
First Look At Proposed New Casino One Hour Away From Longview, TX
Live! Casino & Hotel Louisiana is scheduled to open in 2025 in Bossier City. Here's Your First Look at how the casino will be designed.