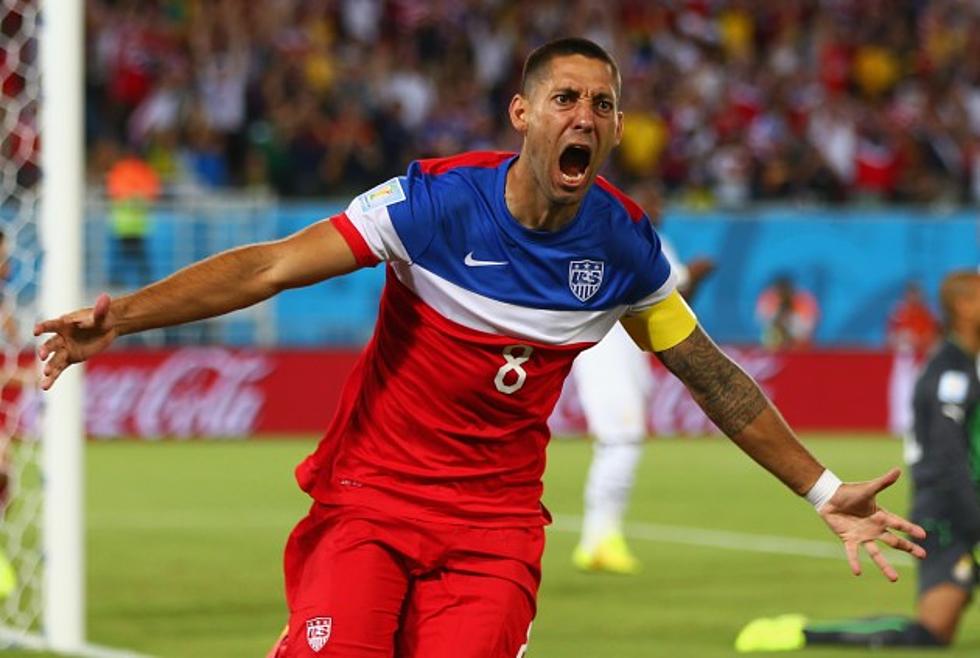 World Cup Fever Is High for Team USA Thanks To East Texan Clint Dempsey
Michael Steele, Getty Images
Team USA advances in World Cup action thanks to East Texan Clint Dempsey. Clint, from Nacogdoches, scored the first goal for Team USA yesterday in their game against Ghana, the goal came 29 seconds into the game making it the fastest goal by an American in World Cup history and the fifth earliest goal in World Cup history. Clint Dempsey also became the first American to score goals during three different World Cup tournaments.
The US team went on to beat Ghana with a score of 2 to 1 and they advance in Group G play and will be taking on the highly ranked and talked about Portugal team late Sunday afternoon at 5p.
With World Cup fever sweeping the nation, I ran across this Google doodle that allows you to be the goalie against someone taking free shots at the goal. Of course the objective is to not allow any goals. After learning that I could play the game using my mouse instead of the keyboard (as illustrated), I became a much better goalie! After playing a few rounds, my most blocked free shots was 25!