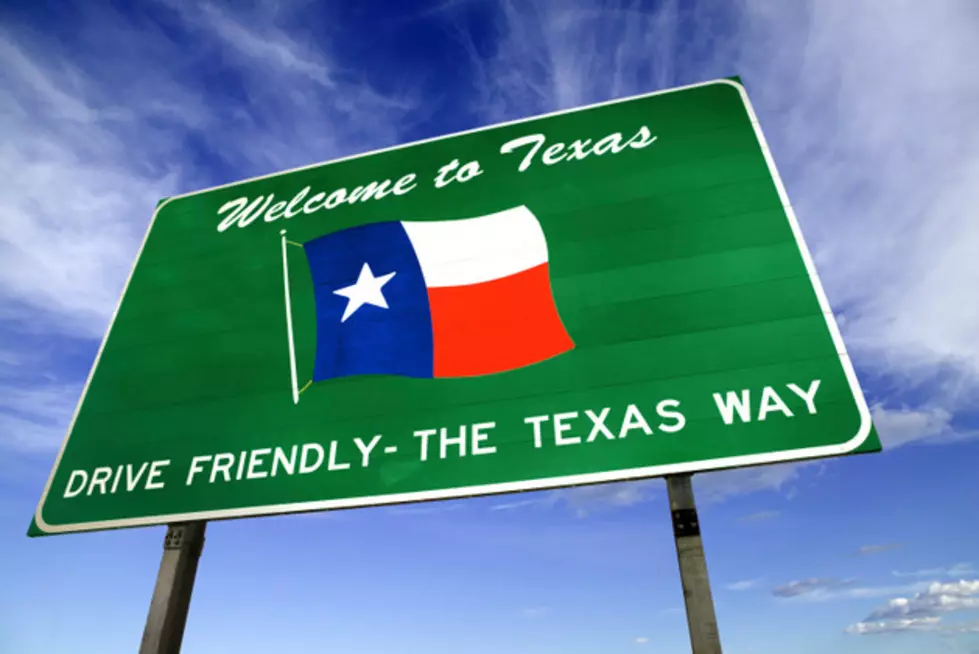 You Know You're from Texas If …
ThinkStock
Texas. More than 27 million people. 268,581 of the most amazing square miles on Earth.
It's our home, and no matter where we are, Texas is where home always will be.
Being born and raised in Texas comes with a lot of different aspects -- random knowledge about particularly random things, an upbringing built on "yessir and yes ma'am" and how to properly shoot a gun.
And there's so much more. There's something particular special about not just Texas, but about the people who are from Texas. And if you're from Texas, we know you can identify with most -- if not all -- of these things.
Which one comes the most naturally to you? Let's find out.
You know you're from Texas if ...
1. You've experienced all four seasons in four days.
2. Some of your fondest memories have been made in a booth at a Whataburger at 2 a.m.
3. You know there's only one way to spell "y'all." And you're quick to correct anyone who does it wrong.
4. You've been a part of a crowd of 30,000-plus ... at a high school football game.
5. You have no problem getting in a deer stand at 4 a.m. -- even if you had a few too many the night before.
6. You know there's only one REAL kolache on the planet.
7. Even the smallest of small towns can have a chain restaurant. And that restaurant is Dairy Queen.
8. You or 132 people you know work "off-shore" or "on the rig."
9. You know there's really nothing quite like floating the river.
10. You never wear shorts while driving in the summer if you have leather seats.
11. You know exactly how much time it's been since "the other day" or exactly where "down yonder" is.
12. Beer is as much a part of your diet as water and barbecue.
13. Speaking of barbecue, you know there's no state that does it better.
14. You feel like "Willie, Waylon and the Boys" are your best friends.
15. You know exactly who Santa Ana is, and how he got his ass kicked.
16. The years 1971, 1977, 1992, 1993 and 1995 will always have a special place in your heart.
17. You've ever treated a pair of Lucchese boots like your first-born child.
18. You know that ordering Mexican or Tex-Mex food outside our border is a very, very bad idea.
19. You understand the decision to "be a Longhorn or an Aggie" is a lifelong one.
20. Being kind to everyone, regardless if you know 'em or not, is just how you were raised.