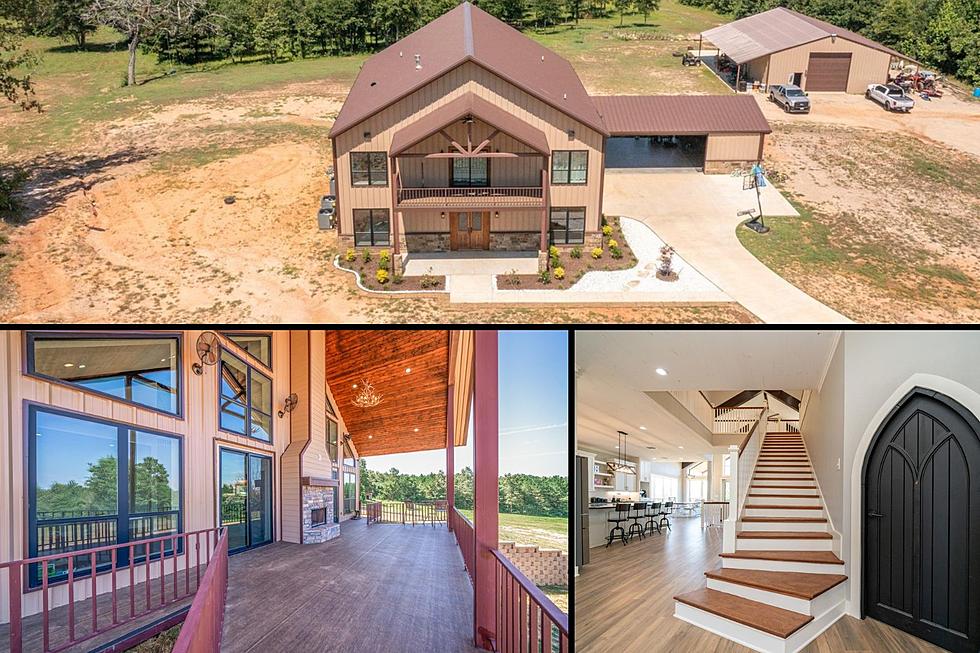 $2.5 Million for the Most Expensive Home on the Market in Gilmer, Texas
Beth Duncan via realtor.com
The demand for real estate in Gilmer, Texas might not be the same that you would find in Austin or the Metroplex, but this home looks fantastic. As I was looking through real estate listings in East Texas I stumbled upon this brand-new home in Gilmer, and it looks fantastic. It hasn't been on the market all that long and I have a feeling that it's going to move pretty quick even though it's the most expensive home on the market in Gilmer. 
This dream property is located at 1189 Jonquil Road, Gilmer, TX 75645. The property actually offers 2 homes sitting on 17.08 acres of land. The first home is 3 stories, has 7 bedrooms, 5 and ½ bathrooms, and the bottom level of the home serves as a walk-out basement. It's a total of 6,424 square feet. 
What About the Second House on the Property
If you have older children or a parent living with you the second house is going to be perfect. It comes with 3 bedrooms and 3 full bathrooms. This could be an amazing office space or man cave but if you wanted to make some money you could rent out this property. 
This Place Looks Amazing
You're not going to find much better than this brand-new property on 17 acres. It's currently the most expensive home on the market in Gilmer listed at $2.5 million dollars, let's look at the photos and see why this home is worth that kind of money. 
Most Expensive Home on the Market in Gilmer, Texas
This property on 17 acres with 2 homes looks incredible but comes with the list price of $2.5 million dollars.
Photo Tour: A Magical Shopping and Family Fun Experience at 80 Acre Market in Gilmer, Texas
If I had to imagine and design one of the most idyllic, magical Christmas shopping experiences ever, this would be one of the scenarios I'd likely create--but this was even better.