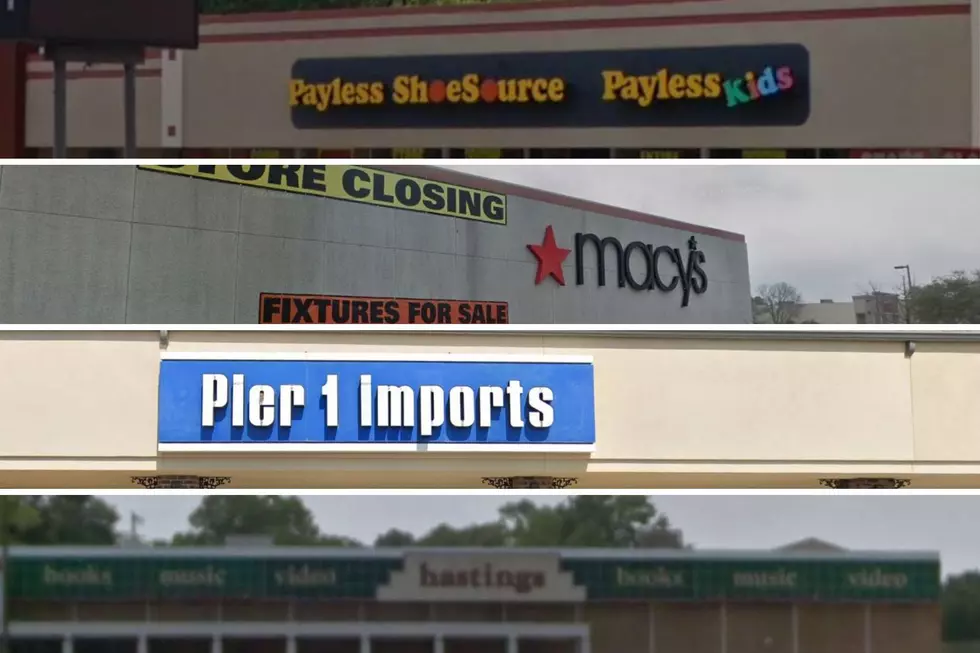 25 Retailers That East Texans Wish Would Open Their Doors Again
Google Street View
Nostalgia, there's nothing like it. Taking a look back and going down memory lane is always a fun thing to do. Whether looking at past pictures, videos, or just thinking about old times, thinking about something from the past makes us feel good.
One of my best friends is the king of memory lane! He and I have known and worked together for quite a few years. This man seems to have a picture-perfect memory and remembers dates, times, and specific things from situations that I should be familiar with, but have lost over time. I am extremely thankful for him and his memory. After a while of him describing something I'll usually remember along with him, we'll just spontaneously bust into laughter.
Just the other day we were talking about when we were old enough to get our first credit card, how we'd go to Six Flags Mall or The Parks Mall in Arlington and start charging things on our cards because we could. We were responsible with them though. After our conversation, I wanted to know what retail stores you missed shopping at.
Judging from the responses, East Texans miss a lot of retailers. Some of the retailers that were mentioned (and will be featured below) used to have locations in Broadway Square Mall and Longview Mall. We used to spend hundreds of thousands of dollars at these retailers, but apparently, it wasn't enough because they no longer exist. While you may not be able to shop their stores any longer, just the mention of the brand name brings back pictures of their store name, logo, and what the store looked like!
25 Retailers That East Texans Wish Would Open Their Doors Again
Nostalgia, there's nothing like it. East Texans wish these 25 retailers (along with a few restaurants) would once again magically re-open their doors so we can shop there again.
If I've left off a retailer that you would like to see be revived,
email me
the store name anytime.
East Texas Restaurants That Have Closed Over The Last Year
These unlucky 13 restaurants are no longer with us.
27 Google Street View Images That Show How Much Tyler Has Changed
Tyler continues to grow and expand and these Google street view images show the proof.
The A to Z Guide of Tyler, Texas
Tyler offers its residents and visitors a wide variety of activities, whether its family activities, dining out, cultural experiences or history, there is a lot to do and learn.
EDIT: This post was updated in March 2023.