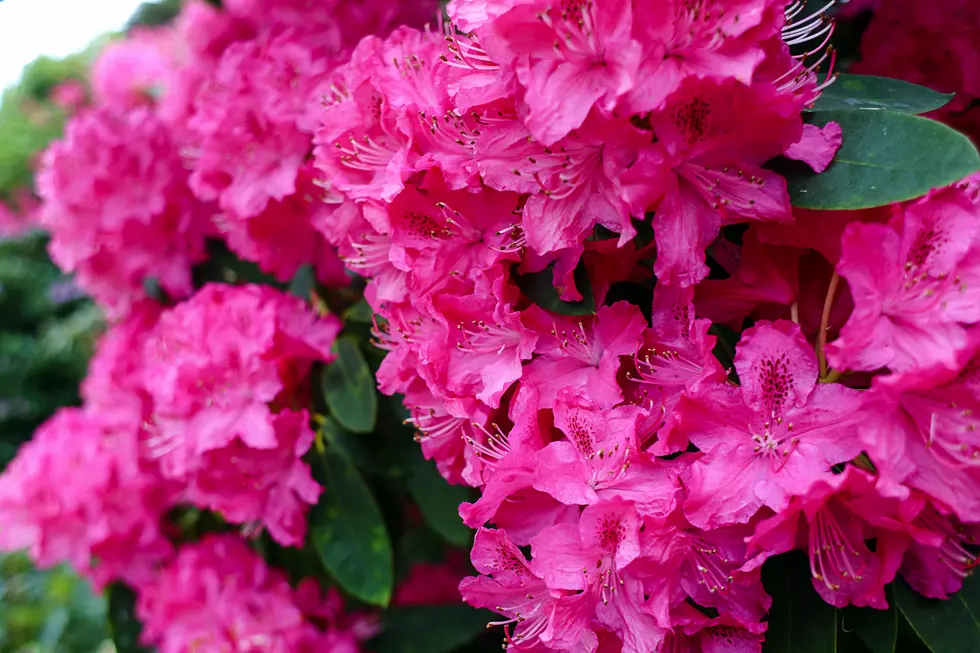 5 Spots in Tyler To Snap Great Fall Photos
Thinkstock
There are at least five gorgeous spots around Tyler that you're probably seeing all over your social media feeds, and if you're not, you will soon.  They have the best fall photo ops in Tyler.
We all get into our routines sometimes and put our noses down and miss the great views, but VisitTyler.com reminds how beautiful Tyler really is.  Expedia voted Tyler as one of the most beautiful towns in America not too long ago because of the roses and the azaleas, pine trees and the lakes, and there are more than half a million photos showcasing all of that on Instagram right now.
Bluebonnet photos are a rite of passage in the spring, and these places are the best in Tyler for great social media pics in the fall.
Tyler Municipal Rose Garden
The Rose Garden is the largest in the United States with "14 acres including 32,000 roses bushes and more than 600 varieties."  No two roses are alike, so even if it looks like your friends have beaten you to the punch, your pics will be unique thanks to the roses and their attitude and individuality.
Caldwell Zoo
New things like feeding the giraffes at the newly renovated African overlook are photo-worthy, plus they've got Family Night Hikes and Overnights so you and your friends and family can experience the zoo after hours.  The animals are 24/7 creatures after all, and the fun doesn't always happen during business hours.  You might get some really great pictures from the nocturnals. Oh, and the Reptile Encounter and Penguin Encounter let you get even closer.
Downtown Tyler
Not every downtown space has murals like ours, and those make great backgrounds on social media pics.  The historic buildings, the Train Depot, and the fountain on the square are good spots for family pics, sports teams, and up-and-coming bands too.  A good photo tip is to stand on the east end of Erwin and shoot west as the sun sets. Visittyler.com says you'll get the sun setting over the square as well as the iconic "Tyler" neon sign.
Azalea District
The Azalea District is right there on the brick streets, which makes it quaint from the get-go.  The architecture gives Tyler some extra pizzazz, plus it's an area that just keeps growing so new attractions are always popping up. The Azalea & Spring Flower Trail will pop up again late March-early April, but it's photo-worthy all year.
Tyler State Park
You might be lucky enough to get some wildlife in pictures at the park, along with sunsets and nature shots over 985 acres.  There are more than 13 miles of hiking trails, so a calorie or two can be burned while you're working on your photojournalism skills. You'll see birds, white-tailed deer, raccoons, foxes, coyotes, reptiles, armadillos, opossums, and other animals that will help you level-up your socials.
We'll be watching for your engagement and wedding photos on social media, and pics of the kids with their matching plaids and perfectly-combed hair too.  And if you know of other hidden gems around East Texas, email me and let me know!  We'll post those next time around.