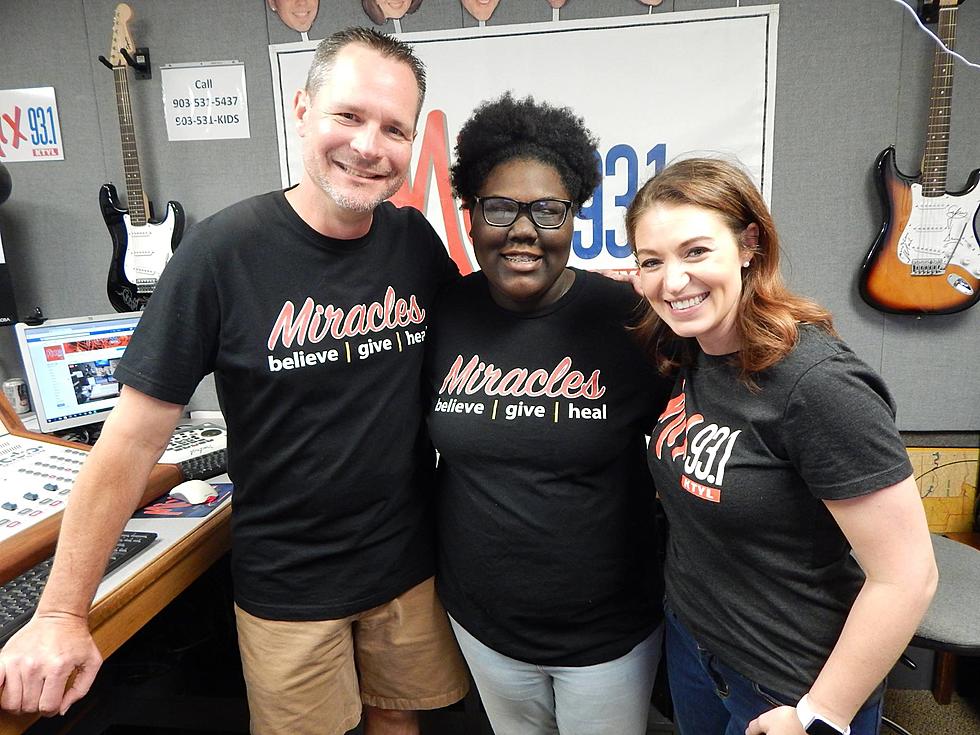 A Successful Year For The Mix With Kids Children's Miracle Network Radiothon
Children's Miracle Network Hospitals at CHRISTUS Trinity Mother Frances via Facebook
Mix 93-1 committed two-days of programming to help raise money for the pediatric services at Christus Mother Frances Hospital to improve the lives of East Texas children.
East Texans answered the call by phoning in their donations or becoming Mix Miracle Makers and giving money to support pediatric services throughout the hospital system and clinics of Christus Mother Frances so much so, this years' total is the largest total in the past seven years! Once the phones stopped ringing after being on the air for 24 hours, East Texans collectively donated a total of
$35, 072.20
Mix 93-1 and Christus Mother Frances Hospital thanks your for your generous support of the Children's Miracle Network.
Every single dollar donated will be used to purchase valuable health care equipment for our children at Christus Mother Frances Hospital and clinics throughout East Texas. Those funds will help the neonatal intensive care unit (NICU), the special needs clinic, children's center, mother unit, ambulance services, emergency room services, clinics and more.
Mix 93-1 would like to say thanks to the many volunteers that helped this year so amazing. More importantly though, Mix 93-1 and CMN wishes to thank the many families that have benefited from Children's Miracle Network and for them allowing us to share their stories throughout the Mix With Kids Children's Miracle Network Radiothon.
You can still call in a pledge or make a donation to the Mix With Kids Children's Miracle Network radiothon by calling 903.531.5437 or toll free 800.692.5437 during normal business hours or make a pledge securely online anytime.