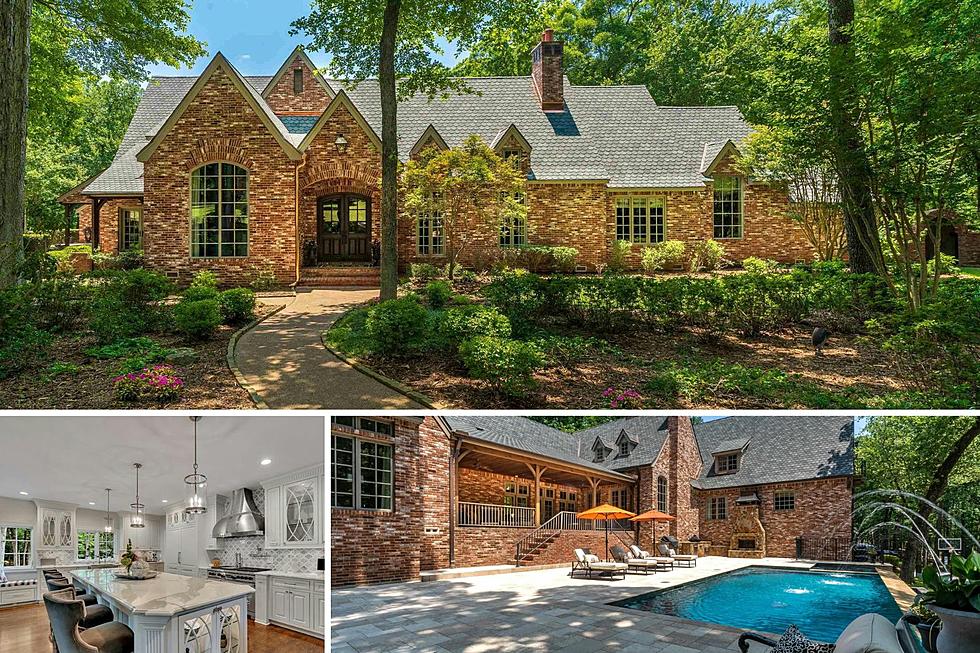 Amazing $2.198 Million Dollar Property in Longview, Texas
Photo courtesy of Summers Cook & Company, Dona Willett
This might be one of the most beautiful homes in Longview, Texas and maybe all of East Texas. As I was scrolling through real estate listings I found this amazing home in Longview but noticed that it didn't have a lot of land for the asking price of $2,198,000 so I was wondering what else it offered to bring up the price tag that high and I was astonished at how nice this home is just as soon as I started scrolling through the photos. 
The address for this incredible property is 12 Sandy Creek Drive in Longview, Texas 75605. The home comes 5 bedrooms, 6 full bathrooms, and 2 half bathrooms. The home is a total of 8,000 square feet on 1.96 acres of land. So, it's not a tiny property but it's not so big that you will be spending all of your free time taking care of it or paying someone an arm and a leg to take care of it for you. 
This Longview House Has All the Extras
Along with big a nice big house that will give you plenty of room to invite friends and family to come visit this home also comes with a lot of extras. One thing that adults will appreciate is the wine storage capabilities with room for 132 bottles of wine. The place also comes with a home gym and library so you can enjoy some time away from work. 
Let's Look at the Pictures
This place is amazing but you need to see the pictures for yourself.  
Incredible Mansion For Sale in Longview, Texas
Listed at $2.198 Million Dollars this Mansion in Longview, Texas is extremely nice.
Gallery Credit: Billy Jenkins
Kids' Eat Free? Yes! Here's Over 20 GREAT Options Around Tyler and Longview
Let me know if there are any we've left off the list! We'd like to make this as useful of a guide as possible for parents all over East Texas! Also, give a quick call before you go. Restaurants may change their policies so it's best to double-check.
Gallery Credit: Tara Holley