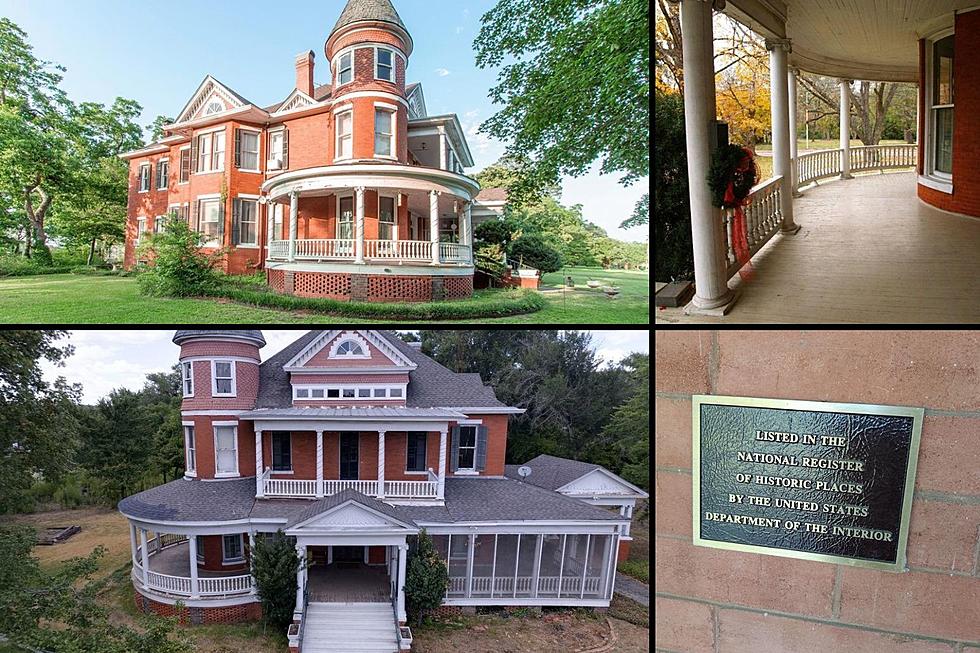 Amazing Historic Home Built in 1896 For Sale in Palestine, Texas
Martha Paxton via Zillow
There are many people that are going to fall in love with this Palestine, Texas home when looking at the photos below but it will be interesting to see who purchases the old home. There is so much to appreciate about this legendary East Texas home which is situated on the northeast side of Palestine and still looks great after being built 126 years ago. The home is currently for sale and the current prics isn't bad listed at $392,500.

The address for this property is 503 Hodges Street in Palestine, Texas 75801. The home is 5 bedrooms, 2 bathrooms, a total of 4,736 square feet on 1.72 acres of land. While there is a lot to talk about when discussing this historic home my absolute favorite part of this place has to be the large wrap-around front porch. You'll see what I mean when you see the pictures below.
Very Cool Aspect of This Home in Palestine
So many of the little aspects of this home are all original which is impressive after all these years. In the real estate listing online I found that all wooden moldings and doors were made "on site" and none of them have ever been painted. That is amazing!
Let's Look at the Pictures
Enjoy scrolling through photos of this amazing property currently for sale. Someone is really going to enjoy calling this place home, I'm guessing someone is going to make an offer soon. Especially with a wrap around porch that nice, it's meant for mornings with a cup of coffee.
Historic Home For Sale in Palestine, Texas
This home might be 126 years old but it's got so much charm and it's currently for sale.
Picture Perfect Glamping in Palestine, Texas
Known as Hollywood in the Pines this Airstream rental in Palestine, Texas is the perfect staycation.