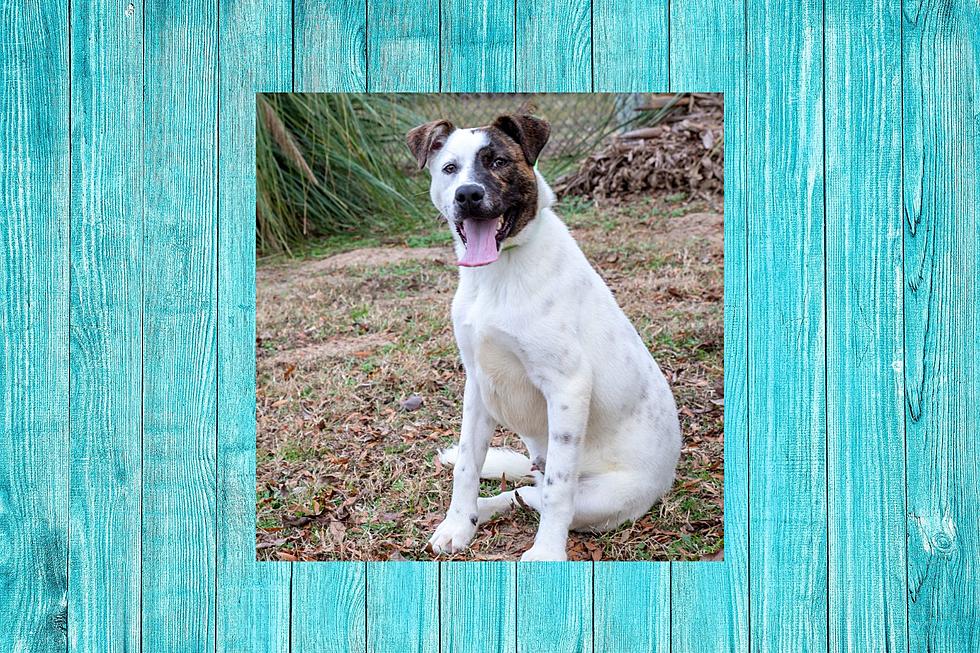 Bandit Is Going To Steal The Heart Of An East Texas Family
Pets Fur People
When you hear the word bandit you'll probably put your guard up immediately in order to protect your belongings, because after all bandits try to get away with taking things that don't belong to them. There is a bandit at The Humane Society's Pet Fur People in Tyler, Texas that wants to steal something from you and what he steals from you will be perfectly fine. Your heart!
Bandit is an awesome guy that is looking for his fur-ever home so he can let loose and be a dog. Actually, a puppy! Bandit is only nine months old and he has that infectious puppy energy that'll bring joy to any family. At nine months, he's already fifty pounds so he's probably going to be on the larger end of the medium-sized dog scale. He is going to steal the heart of an East Texas family and have many years of fun once he's acclimated to his new surroundings.
Bandit will go home with a starter food kit, a collar and leash and a certificate for half-price basic obedience training from Tyler Obedience Training Club.
For additional information on adopting Bandit call 903.597.2471 or check the Humane Society's Pets Fur People website. Pets Fur People requires a completed adoption application before a meet and greet can be arranged. Check out the animals that are available for adoption. Adoption hours are Tuesday through Saturday 10 am until 5 pm - closed for lunch 1-2 pm. The Humane Society's Pets Fur People is East Texas's oldest brick-and-mortar no-kill shelter. Pets Fur People offers routine vaccinations, except for rabies, to the public for dogs and cats. Follow Pets Fur People on Facebook, Twitter, and Instagram. Please be a responsible pet owner - spay or neuter your pets. Donations are appreciated.
8 Dog Friendly Restaurans in Longview, Texas
Here are your options as far as dog friendly restaurants in Longview, Texas
4 Dog Parks in Tyler, Texas
Here are the 4 dog park options in Tyler, Texas
46 Dogs Waiting to be Adopted in Tyler, Texas
These 46 dogs are waiting to be adopted from the Smith County Animal Shelter in Tyler, Texas.