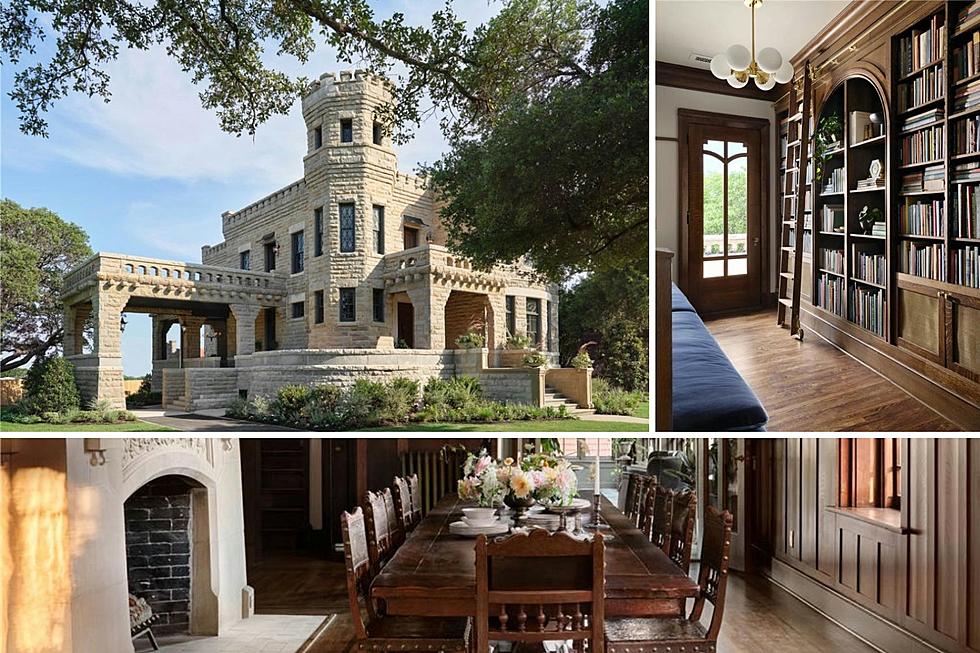 Beautiful Castle Built in 1890 Located in Waco, Texas Could Be Yours
Melissa Miller via realtor.com
I'm not sure if I have ever seen a more beautiful castle for sale ever, and this one is located in Waco, Texas. When you think about purchasing real estate, you're probably not thinking about buying a castle that was built in 1890 but when you see the photos below you will instantly fall in love and want to put in an offer on this place. But you will have to move fast because someone is going to want to purchase this place quickly.
The famous and well-respected designers Chip and Joanna Gaines helped renovate this stunning property. The listing online says that they really wanted to honor the 130-year-old history of the property but also make sure it felt like a home. They did a fantastic job as the castle looks amazing and very well taken care of.
Tell Me More About the Castle in Waco
The address for this property is 3300 Austin Avenue in Waco, Texas 76710. The castle has 4 bedrooms, 3 full bathrooms, and one-half bathroom. It's a total of 6,176 square feet sitting on .81 acres. I have a feeling this property is going to move quickly even with the list price online being $2,900,000.  
Truly a One-of-a-Kind Property
While I know most people don't have that type of money to spend on a property, including myself, I love how unique this property is in Waco. Not very often do you have the ability to even put in an offer on a castle that's 130 years old. You're going to love looking through all the photos, let's take a peek right now.  
130 Year Old Castle For Sale in Waco, Texas
This once in a lifetime property could be yours and it's in fantastic condition.
Visiting the Magnolia Silos in Waco, Texas
Created by Chip and Joanna Gaines here is a look at the fun they have created at the Magnolia Silos.