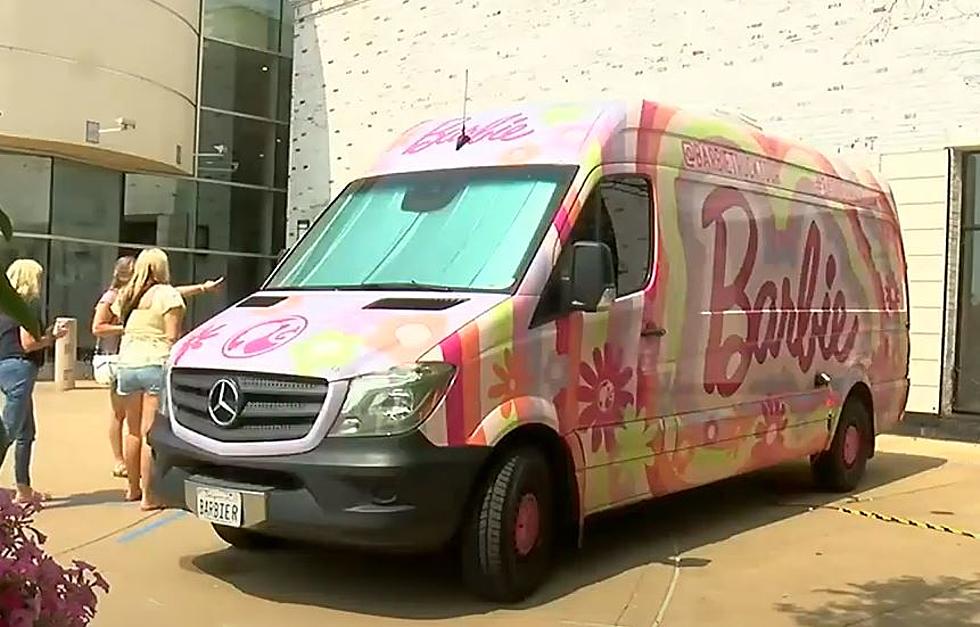 Beloved Doll Brand Barbie Is On Tour Through Texas With Exclusive Merch
Fox19 YouTube
Just When You Thought The Barbie-Mania Was About To Fizzle Out, The Iconic Doll Brand Is Rolling Around Texas.
Barbie, the iconic fashion doll that has inspired generations of children, is hitting the road in style with its much-anticipated Barbie Dreamhouse Living Tour.
Texas is the latest stop on the glamorous journey and they will stopping through several cities over the next few weeks.
The Barbie Truck Tour is a traveling pop-up shop that features an array of Barbie-themed products.
Since her debut in 1959, Barbie has continually evolved to reflect the times, showcasing diversity, empowerment, and an ever-expanding range of interests and careers.
For Barbie fans in Texas, this tour is an opportunity to celebrate their love for the timeless doll, discover new treasures, and make cherished memories.
The Tour Will Be Making Stops At Malls And Shopping Centers.
Here's a few upcoming dates for the tour:
Sat. Oct. 21 10:00 AM - Baybrook Mall Friendswood, TX
Sat. Oct. 28 10:00 AM - The Woodlands Mall Spring, TX
Sat. Nov. 4 10:00 AM - The Shops At Willow Bend Plano, TX
Sat. Nov. 11 10:00 AM -The Shops At Clear Fork Fort Worth, TX
If you're a lifelong Barbie enthusiast or simply looking for a fun and unique experience, don't miss the chance to catch the Barbie Truck Tour when it rolls into your Texas town. For more details about it you can visit their website or Facebook page.
There's A Pass That Gets You Into 15 Different Theme Parks, Two In Texas
Its Called The All Parks Passport from Cedar Fair Parks. Its an add-on that gets you into 15 theme and water parks across America and Canada! Here's the parks you can get into using your pass!
Gallery Credit: Cedar Fair
Guess Which Southern State These Barbie Dolls Represent
We'll show you the Barbie doll, you see if you can figure out which south state it is meant to represent. Some of these are pretty tough!
Gallery Credit: Joe Cunningham
Celebrity Barbies
Having your likeness immortalized on a Barbie is a badge of honor for any celebrity.
Gallery Credit: Corey Irwin