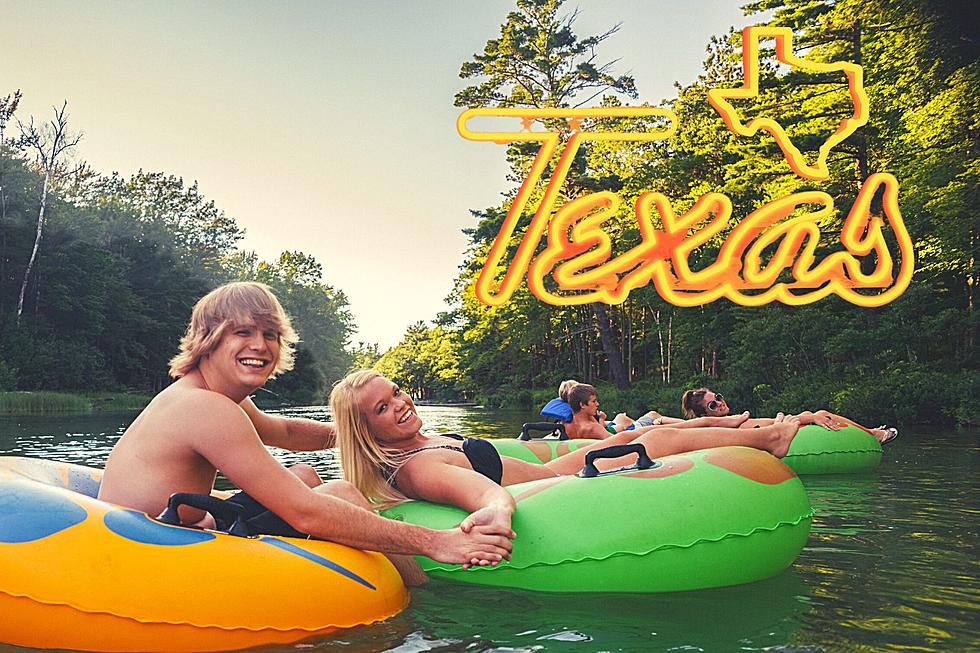 Here are the 9 Best NATURAL Lazy Rivers in Texas in Which to Cool the Hell Off
Canva
Here's the thing: I love our Texas waterparks. In fact, I've been thinking about planning a little road trip to visit some or ALL of the waterpark lazy rivers to be found in the Lone Star State...starting with Splash Kingdom Waterpark in Canton, Texas.
The entire idea of a lazy river is beyond appealing to me. Is it because I'm lazy? Well, perhaps. I certainly can be sometimes. Particularly when it feels like a gazillion degrees outside. But also, just the idea of peacefully floating along without a care in the world seems extremely relaxing.
At the same time, I'm also a huge nature lover. While I love the hubbub and summer sounds of happy people playing in the water, there's nothing quite like being surrounded by trees and even an occasional breeze, while the sounds of birds provide a truly calming soundtrack while I simply float... Lovely.
Despite being a native Texan, I as of yet haven't had the chance to go tubing down one of our Texas rivers.
I would very much like to change that this year. When it comes to finding a great river to tube about in Texas, thankfully we have more than a few options. Granted, some of these rivers may be more IDEAL than others when it comes to tubing. But people have been known to do so on all of these.
Plus, for those who are more interested in swimming, splashing around, or just sitting on the bank and listening to the water flow by, you're gonna find the perfect road trip destination.
Let's take a quick look at 9 of the best NATURAL lazy rivers for tubing, swimming, and/or just cooling the hell off in Texas:
The 9 Best NATURAL Lazy Rivers in Texas in Which to Cool the Hell Off
If you're interested in tubing, swimming, or just sitting on the bank and listening to the water flow by, you'll find a great Texas river destination here.
And now, a less pleasant aspect of nature in Texas...
UGH! Here are 9 of the Most Common Scorpions You'll See in Texas [PHOTOS]
In fact, there are around 18 different species of these denizens of Hell, I mean scorpions, in Texas. But some are much more common than others.
12 Tips for Outdoor Burning in Texas
Before you start a fire make sure you look over these tips so you stay safe and legal.