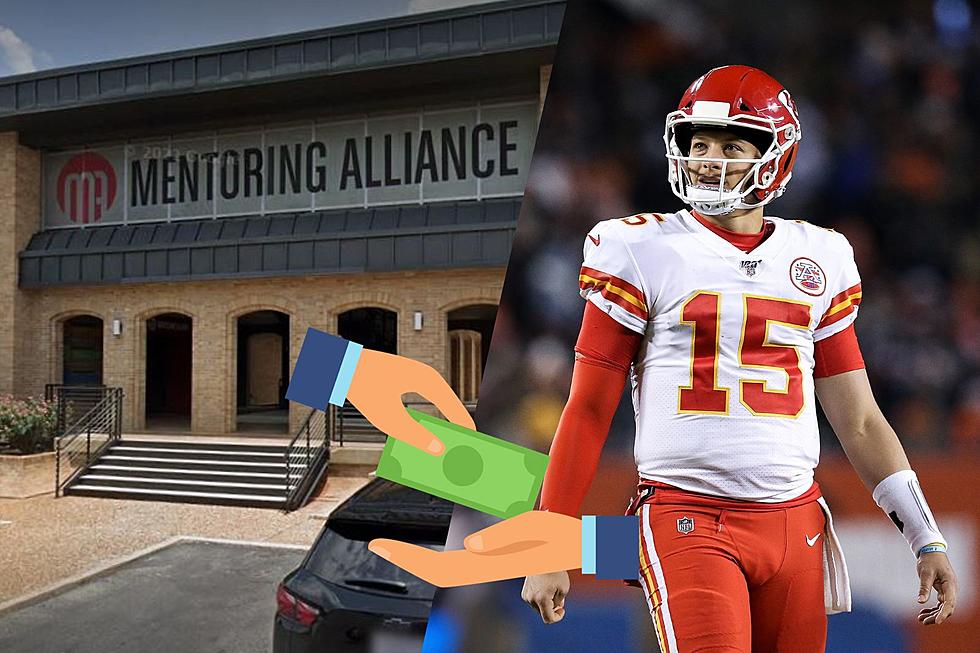 East Texas Native Patrick Mahomes Announces Partnership To Help Kids
Canva
Whitehouse Native Patrick Mahomes And His Wife Brittany Continues To Find Ways To Give Back To The East Texas Community That Raised Them.
Its well known that Patrick Mahomes has always shown love to East Texas and his newest partnership and commitment will go a long way to help kids in our area succeed.
The 15 and the Mahomies Foundation is dedicated to improving the lives of children through initiatives that focus on health, wellness, underserved communities and other charitable causes.
According to a press release through their website, Boys & Girls Clubs of America and 15 and the Mahomies Foundation are thrilled to announce a new national partnership to further invest in the great futures of today's youth.
Led by 2x NFL and Super Bowl MVP, Kansas City Chiefs quarterback Patrick Mahomes and his wife Brittany Mahomes, the Foundation is making a $1.625 million dollar contribution and a multi-year commitment to support Boys & Girls Clubs of America.
The contribution will benefit Boys & Girls Clubs of America and the communities that have personally impacted Patrick and Brittany's lives.
The partnership is set to help fund scholarships for up to 300 students to attend Mentoring Alliance after school programs in Tyler and Whitehouse. The 15 and the Mahomies Foundation will also donate $1,500 for every touchdown by Patrick during the regular season.
Boys & Girls Clubs of Greater Kansas City and Boys & Girls Club of Lubbock, who will also be included in the partnership, will recognize "15 and the Mahomies" by renaming one of their facilities and the foundation will actively assist Boys & Girls Clubs of America in upgrading these named facilities.
Best Bad Fan Takes After '17 Patrick Mahomes Signing Will Have You Laughing
The Chiefs, who at the time had game-manager extraordinaire Alex Smith at QB1, were originally slated to have the 27th overall selection, but you may recall that they traded up in the draft with the Buffalo Bills for the 10th overall selection, the pick that became Mahomes.
Today the move looks genius, but at the time not everyone was happy about it. And, it's true that a lot of times draft selections wind up being a crap shoot. But this one paid off huge for Kansas City.
Patrick Mahomes Top 5 NFL Quarterbacks of All Time is Actually Six
Patrick Mahomes has settled into his role as the new face of the NFL but that doesn't mean he considers himself one of the greatest to ever play the game.
Gallery Credit: Getty Images
Patrick Mahomes First Home in Kansas City
This was the first property Patrick and Brittany purchased after moving to Kansas City as he began his career with the Chiefs.
Gallery Credit: Billy Jenkins