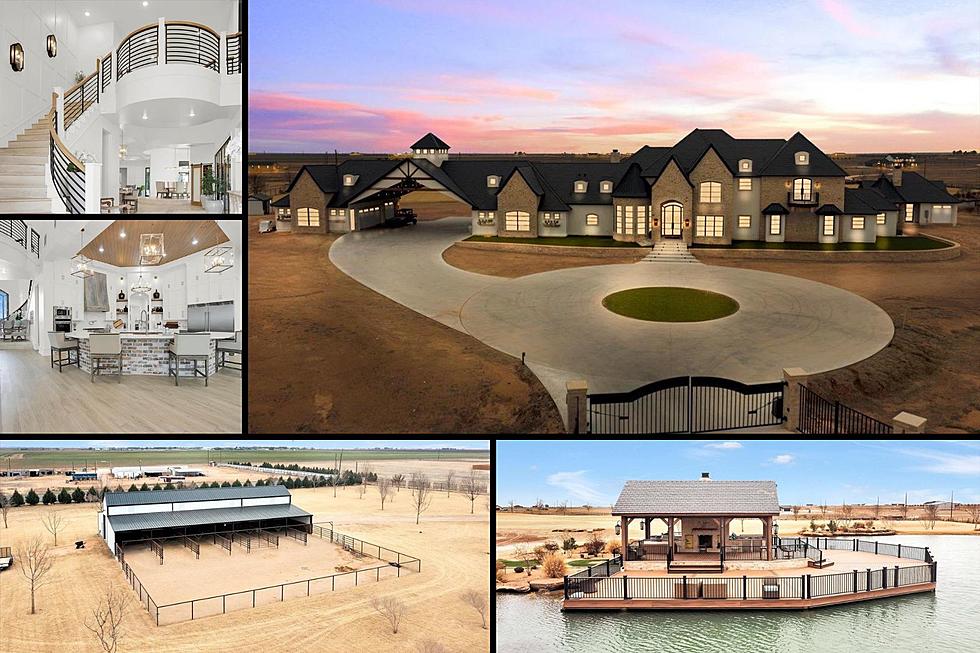 Enormous Tahoka, Texas Mansion on 12 Acres Dropped in Price by $450k
Scott Toman via remax.com
We all know that the great state of Texas is gigantic, so when I saw the city Tahoka I have to admit I had no idea where that was located. Thanks to Google Maps I found it in West Texas, just about 30 minutes south of Lubbock, Texas. The reason that this West Texas area was sticking out to me is because I found this gigantic mansion that dropped in price by $450,000! 
The drop in price is way more than my home even costs, so of course I wanted to see everything this house has to offer. And this house has a lot to talk about, first of which is that the home is huge with a total of 10,000 square feet. There are five bedrooms, six full bathrooms, two ½ bathrooms and all of this on 12 acres giving you some of the best views possible of the sunsets in West Texas. The address for this place is 1105 Ranchland Cir, Tahoka, TX 79373, and the current list price is $3,750,000. 
Let's Talk About Inside the Home
Upon entry into this amazing home is an unbelievable 22-foot-high ceiling, there is a stunning staircase that leads you to a game room, theater, and balcony that overlooks the back of the property. Along with the master suite there is also 4 other bedrooms with their own private bathrooms. This home has a spa room/office, a doggie spa, and two separate 3-car garages. 
The Outside is Fantastic Too
1.5 acres of this beautiful property is a pond with a waterfall! There is also a 5-stall barn with living quarters. I could go on and on about this stunning home and property, but you need to see the pictures for yourself. 
Terrific Mansion For Sale in Tahoka, Texas
This home and property currently for sale in Tahoka, Texas is one of the nicest places currently for sale in Texas.
18 Celebrities That Call Texas Home
Here is a list of celebrities that love Texas so much they live here.