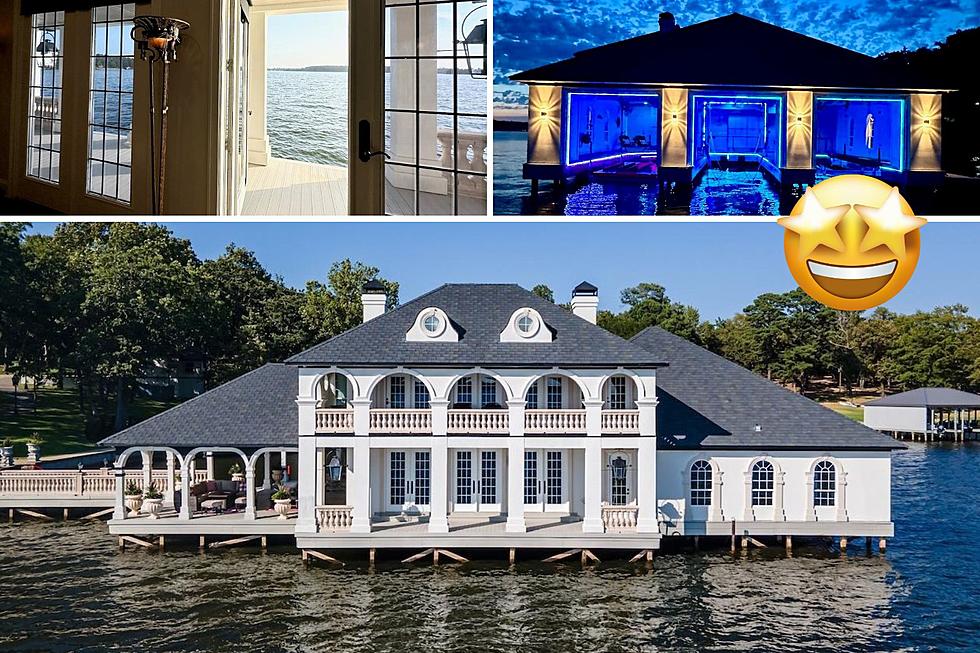 For Sale: Incredible Dream Property on Lake Tyler in East Texas
Aaron Jistel via realtor.com
This has to be one of the coolest houses in Tyler, Texas. As you can see from the pictures it's located on Lake Tyler, giving you the perfect lake retreat that your friends and family members would love to visit. And there is plenty of room for everyone when they visit because this lake house comes with a beautiful home that is 2,712 square feet plus a guest home that is 1,760 square feet. There is so much to love about this piece of real estate that is currently for sale in Tyler. 
If having your own sandy beach in East Texas is a dream of yours, you are in luck as this property has exactly what you're looking for as you will see in the pictures below. If you're not into jumping into the lake, no worries as there is a hot tub that gives you amazing views of the lake when you feel like relaxing. 
More Details on the Dream Home on Lake Tyler
This property was built in 2000 and as you will see below every detail of this place is top notch. Beyond the main home and guest house, this property is 5.9 acres and comes with a garage that can hold up to 6 vehicles. There is nothing that you won't love about this place.  
You will Feel Safe Here Too
The property is spendy with the current list price of $3,750,000. But you're getting a lot for that amount of money, including a very secure property. There is a smart gate to enter the property, privacy windows, smart locks, hidden doors and much more. You must look at this property's pictures.  
$3.75 Million Dollar Home on Lake Tyler
This is one of the most unique and beautiful homes in Tyler, Texas and it's currently for sale.
12 Businesses Tyler, Texas Residents Would Like To See Open Soon
These are the 12 businesses that Tyler residents would like to see come to the Rose City.