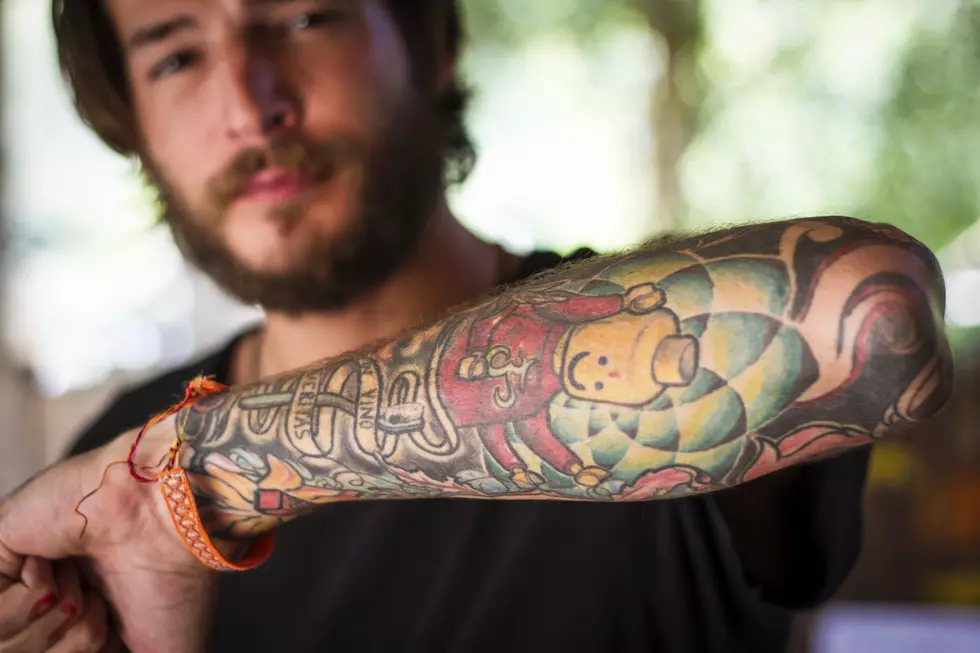 I didn't realize Friday the 13th was a big day for getting new or first time ink.
While I was out with my family for dinner at Happy's Fish House on Fifth St. in Tyler Friday evening, I happened to notice that the tattoo parlor across the street, The Lost Boys Tattoo, had a full parking lot along with several groups of people hanging around out front, totalling about thirty people or so. Turns out that Friday the 13th is a very popular day to receive a tattoo.
Thrillist says the day was popularized by a Dallas based tattoo artist and has since caught on at other parlors across the country. Many parlors offered up specials to entice business and some even hosting tattoo marathons.
By the time we left from our dinner, there seemed to be even more in line waiting to get fresh ink on this Friday the 13th. Those getting a tat today will feel a little bit of stinging sensation tomorrow, but it will be worth it.