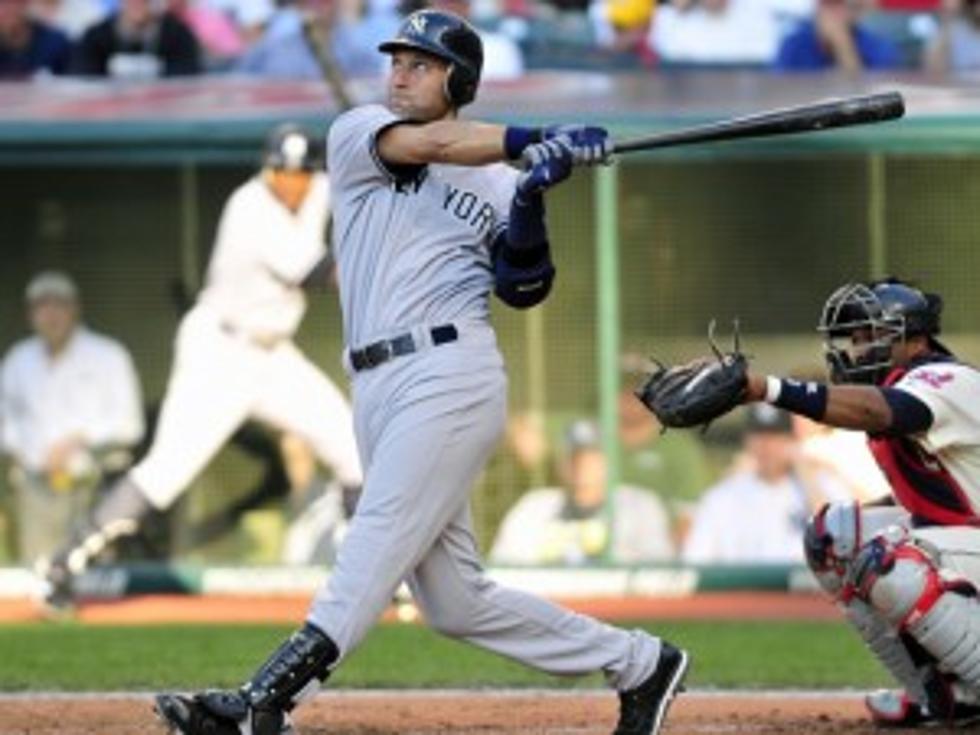 HBO to Air Special on Derek Jeter's 3,000 Hit Milestone
As Derek Jeter returns from a recent calf injury chases his 3,000th hit, Major League Baseball Productions is following the New York Yankees captain for 'Derek Jeter 3K,' a one-hour special which will air on HBO within a few weeks after the slugger reaches the historic milestone.
He will be only the the 28th major leaguer -- and the very first Yankee -- to do so.
The documentary includes interviews with family, friends, teammates, Yankees managing general partner Hal Steinbrenner, and Jeter's girlfriend, actress Minka Kelly.
"Derek Jeter is known for his grace and excellence both on and off the ball field," remarked Ross Greenburg, HBO Sports president. "This special will provide sports fans with a fascinating view of what Derek Jeter experiences during this memorable moment in baseball history."
Jeter said, "It has been a lot of fun working with HBO Sports and MLB Productions to capture this milestone in a special and unique way. Hopefully fans will enjoy getting to see a sneak peek at the journey."
Jeter, who was named to his 12th All-Star team Sunday and returned from the disabled list the next day, is currently at 2,996 hits.