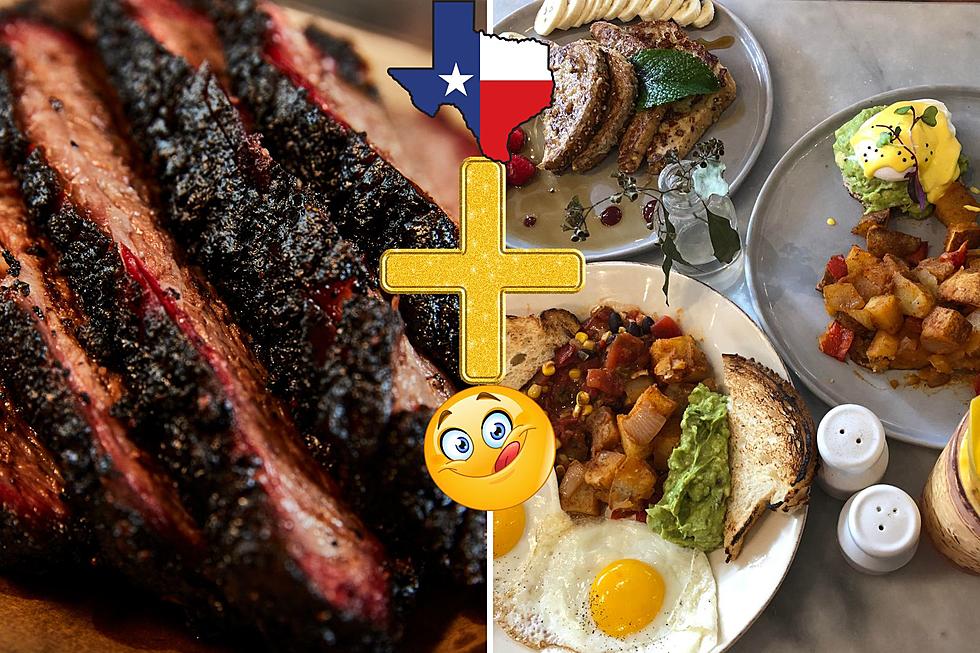 Hungry? 13 Texas BBQ Restaurants Serving Yummy Weekend Brunch
Canva
To be honest, I've never really thought of barbecue to be a breakfast food but really, it's delicious at all times of the day. The thought of eggs and brisket with some toast would be a fantastic way to start your day. And for many of the most popular barbecue restaurants in Texas you have to be up early standing in line anyway so in a way barbecue has always been a yummy breakfast option. Which is why I was interested in barbecue joints around Texas that serve up brunch options too.  
There is a lot of competition when it comes to barbecue in the state of Texas and offering new breakfast and brunch options is a great way for a barbecue restaurant to stand out from others in the area. As you scroll down and look at the list created by Texas Monthly on where the best barbecue restaurants are that serve breakfast, I just wish there was one that was a little closer to my house so I could go this weekend. 
It's Not Traditional Texas Barbecue You're Served
When you look at the barbecue joints listed below you have to applaud their creativity. These restaurants are just opening their doors early with ribs, brisket, and sausage. They are using their fantastic meats and creating more delicious creations such as beef belly burnt end pancakes served in Fort Worth. 
Let's Look at the Texas Barbecue Brunch Options
Now that we're all craving Texas barbecue and brunch let's look at some of your best options when combining the two amazing options.  
Texas BBQ Joints Serving Delicious Brunch
These fantastic barbecue restaurants in Texas are also serving some of your favorite breakfast and brunch options too.
Gallery Credit: Billy Jenkins
15 Of The Best Barbecue Or BBQ Places In Tyler, Texas According To Reviews
Thanks to
Stacker
, we take a look at 15 of the highest-rated babecue restaurants in Tyler using reviews and data from Yelp. Stacker based the results off the average rating and number of reviews.
Gallery Credit: Lucky Larry, Mix 93-1