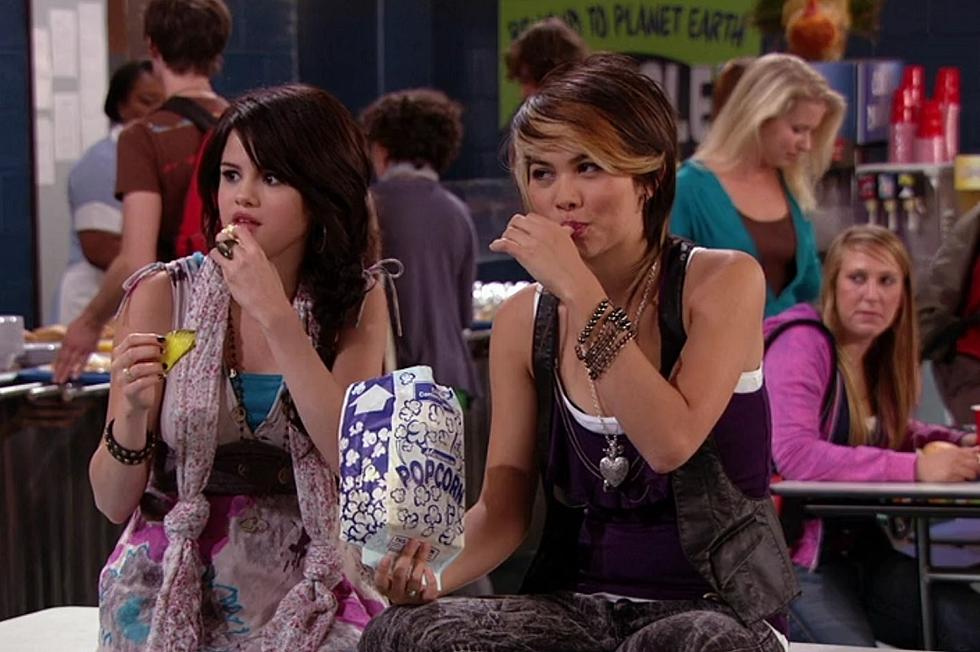 'Wizards of Waverly Place' Showrunner Says Alex Russo Was Bi, Maybe Dating Hayley Kiyoko's Stevie
Disney Plus
Stalex shippers, this one is for you!
Fans of the Emmy-winning Disney Channel comedy Wizards of Waverly Place are discussing Selena Gomez's character Alex Russo and her romantic relationships after former showrunner Peter Marietta appeared on the Wizards of Waverly Pod, where he revealed Alex was bi.
Hosted by WoWP stars Jennifer Stone, who played Alex's best friend Harper, and David DeLuise, who played Alex's dad Jerry, each week the podcast revisits a different episode or features a Wizards-related guest.
"What is a storyline you'd like to have explored?" Stone asked Marietta during the most recent episode.
READ MORE: Ex 'Wizards of Waverly Place' Star Works in Adult Entertainment
"We could have played more with the relationship between Stevie and Alex," he said, confirming that Alex Russo would have been bisexual if they could have explored a romantic storyline between her and Stevie.
"Right?" Stone replied enthusiastically.
"We weren't able to in that time. But it was pretty clear to all of us what that relationship was," Marietta added, noting that "Disney Channel has had [LGBTQIA+] characters [since then], and they did it. At that time, it wasn't a thing, but we got as close as we could. I mean, it was pretty close!"
Watch the moment from the podcast via TikTok, below:
The friendship between Alex and Stevie, who was played by singer Hayley Kiyoko in Season 3, has long been a popular fan ship due to the two characters' chemistry.
"ALEX BI ICON CONFIRMED," one user shared in the comments section of the TikTok video.
"And they picked the perfect choice in Hayley Kiyoko for Stevie because she REALLY went there," another viewer wrote.
Kiyoko, who is openly gay, replied to the comment in agreement using a hair flip emoji.
"Looking back, Hayley Kiyoko's roles were definitely Disney's way of soft-launching LGBT characters into Disney production," another user commented.
"I was happy to help," Kiyoko joked in reply.
Kiyoko also starred in the 2011 Disney Channel Original Movie Lemonade Mouth, in which she played fiery lead guitarist Stella Yamada.
Disney Stars Then + Now