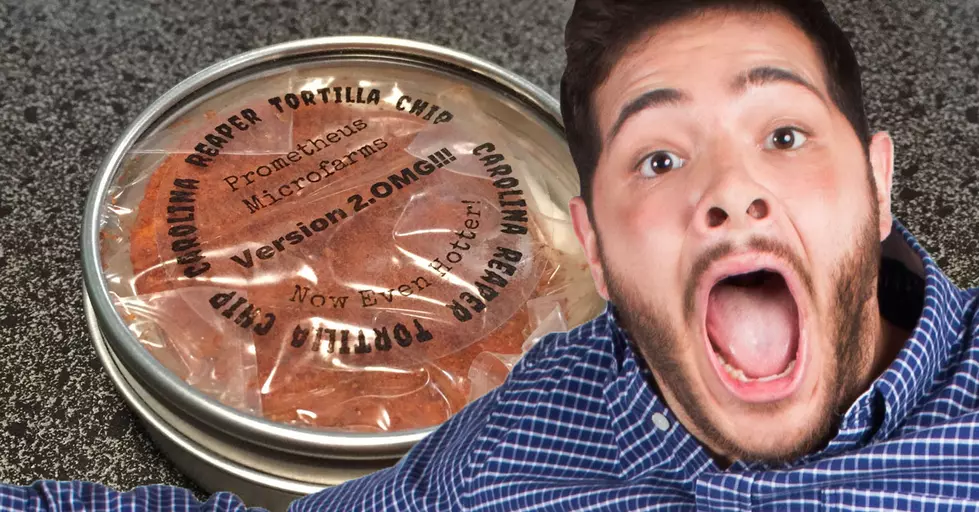 J-Si + Justin Take The Carolina Reaper Hottest Chip Challenge
KiddNation.com
It's literally the hottest pepper on the planet and it's used as a seasoning to coat a tortilla chip that J-Si and Part Time Justin try.
Taking part in eating the hottest chip in the world, the Carolina Reaper, sometimes leads to hilarious, gross and mainly disastrous results as is seen by the many videos that are on YouTube.
We're not sure why, but J-Si and eventually Justin subjected themselves to this chip. The chip that is so hot, they only sell them one at a time and they're about $7 each! Jenna's new boyfriend bought the chip for them and warned them they had to wear gloves to serve it and not to touch their eyes! Jenna challenges Part Time Justin to try the chip, but he turns it around on J-Si to try. So how hot was this chip? J-Si describes it in this best of audio clip.