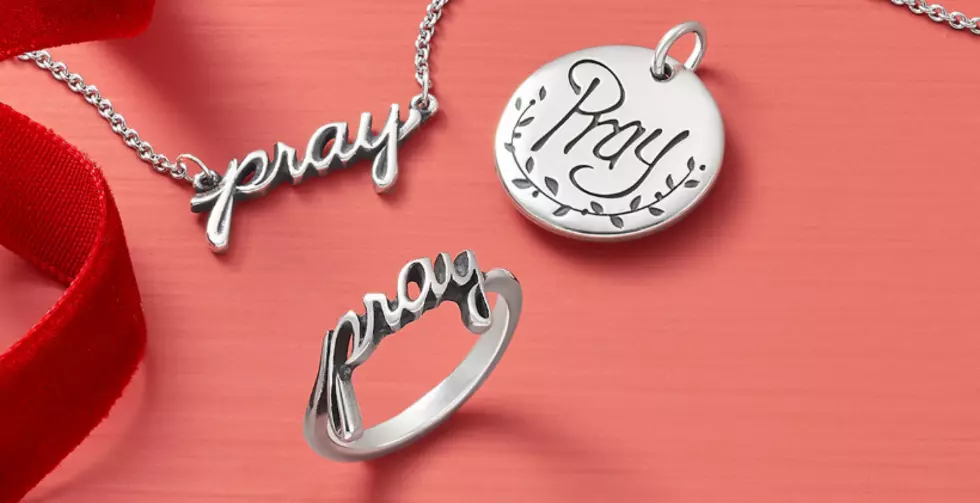 Mix 93-1 Presents A James Avery Christmas
James Avery Artisan Jewelry
We know that jewelry makes the perfect Christmas gift for anyone on your list, even yourself!  We're going to put a smile on your face and some jewelry around your neck, finger or wrist this Christmas thanks to James Avery Artisan Jewelry.  Make this a Christmas to remember with James Avery Artisan Jewelry.
Qualify to win a $100 James Avery gift card that we'll give away each week by getting social with us and by earning additional entries by redeeming special bonus codes that will be sent to you via the Mix 93-1 mobile app.
To get the additional bonus codes:
download the Mix 93-1 mobile app to your phone (it's free from your devices app store)
make sure alert settings are turned on for 'breaking news' and 'contests' under settings
Special bonus code words will be sent to one or both of those alert channels, so make sure you have both of them turned on to not miss out on any codes to earn additional entries. Bonus code words will be sent out as alerts at least one time each day during the contest and could be multiple times. Receive the special bonus codes through your Mix 93-1 app and enter them in your app or in your Mix VIP account to earn bonus entries into the contest.
Winners will be contacted after 10a on Monday, November 25th, December 2nd, 9th, 16th and 23rd.
Week 1 winner - announced Monday, November 25th
Week 2 winner - announced Monday, December 2nd
Week 3 winner - announced Monday, December 9th
Week 4 winner - announced Monday, December 16th
Week 5 winner - announced Monday, December 23rd