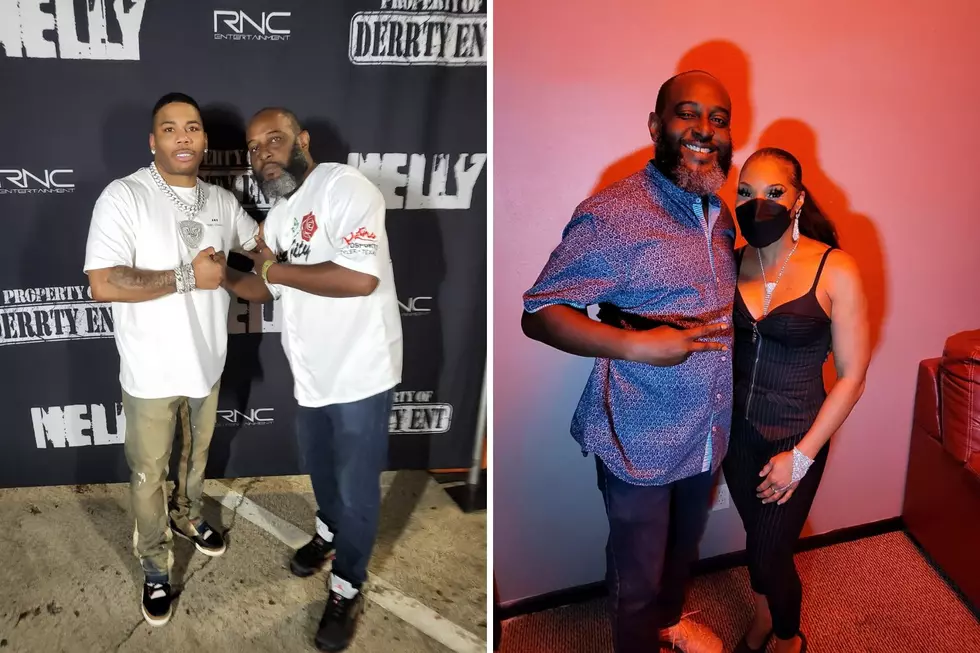 Musical Stars Nelly & Adina Howard Brought Star Power To Tyler, TX
Melz
I know its Wednesday and we're almost back to the weekend but East Texas is still buzzing about what happened last Saturday night as the city of Tyler was alive and with big stars performing at big events including our first ever sold out Rose City Music Festival!
The Crowd Was Awesome And So Was Nelly's Performance!
It was a gorgeous Saturday night in the square as we were so excited to welcome hip hop and pop icon Nelly to the stage where he delivered a live and exciting one hour performance touching on ALL of his hits from "Country Grammar" to his most recent collabs with Country music stars like Kane Brown. He kept our crowd of over 7,000 people energized throughout his performance.

Also, Love & R&B Was On Full Display Later On That Night At The Empire Lounge
After RCMF wrapped up, we made our way over to the Empire Lounge as an R&B newcomer and an R&B legend performed in front of excited fans. Shaun Milli is a name you need to get familiar with because the LADIES love this young man and this was his first time performing in Texas. He delivered a great show as well and special thanks to Bailey Music Group for making it happen!
But The Legendary Adina Howard Had Brothers Taking Their Clothes Off
While Nelly was rapping about taking clothes off, Adina Howard had them REALLY TAKING THEIR CLOTHES off as she performed some of her biggest hits including her signature classic "Freak Like Me". To put it bluntly, there was a lot of STAR POWER in Tyler this weekend and we hope you got to see it all for yourself! Keep it locked because we're bringing MORE of this awesomeness to East Texas soon!
Former TJC Standout Jimmy Butler Buys Miami Mansion
With hard work and perservance, Jimmy Butler has gone from being a standout star at Tyler Junior College to leading the Miami Heat on a championship chase. His new $7 Million Dollar mansion is a amazing!
Look Inside Comedian Steve Harvey's Former Texas Estate
2 years ago, Family Feud Host Steve Harvey sold his Little Elm Texas estate for just over a Million bucks! Let's be nosy and look inside!
Radio Legend Tom Joyner Selling Miami Mansion For $20 Million
The retired "fly jock" is cashing out on his Miami Mansion that just went underwent a $7 million renovation. It includes a boxing ring and beachfront views.