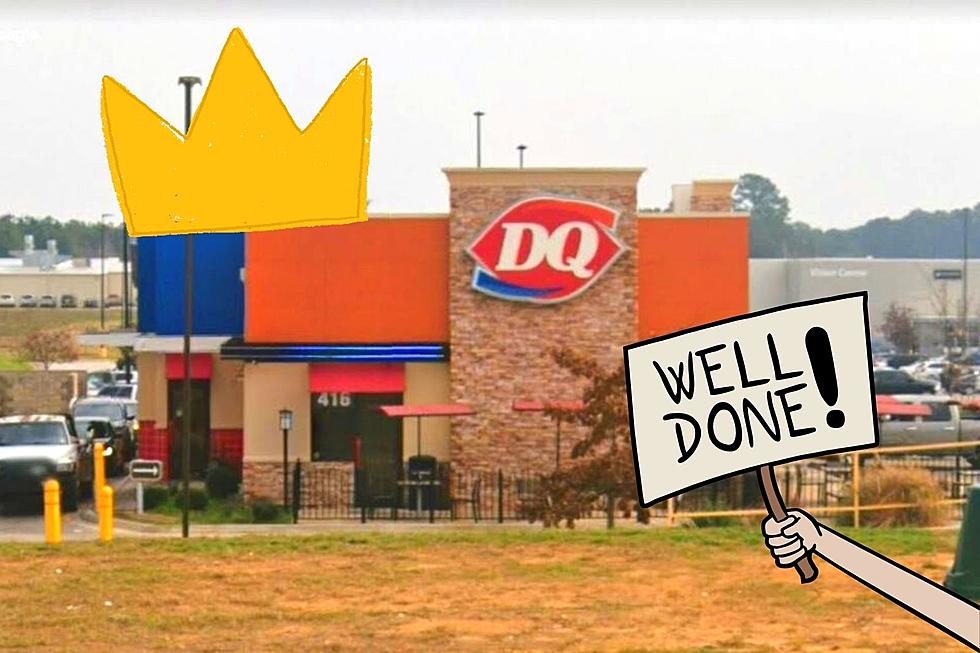 Nice Job! DQ in Tyler, Texas Has Earned a Loyal Customer for LIFE–Here's Why
Google Maps
This DQ in Tyler, Texas has earned a loyal customer for life. And this is why.
See, now THIS is what the heart of East Texas really looks like. It looks like people looking out for each other and doing whatever they can to make their days a little bit better. And often, don't you find that the "little" things turn out to not be so little after all?
And this is a great example of that.
Rustin Guanere had shared an experience he had at the Dairy Queen location at 416 S SE Loop 323 in Tyler, Texas on a local social media group's Facebook page.
He'd headed out from work at Pratt Homes of Tyler to grab some lunch during his hour off. Once he'd gone into the DQ and placed his order, he realized he'd forgotten his wallet in his desk drawer at work. Not wanting to cause a problem, Rustin graciously headed out the door.
But then, one of the Dairy Queen employees, a young lady named Kiniesha, ran after him as he was walking out to his car to leave.
She asked him to come back in because they would happily take care of his lunch cost that day. Rustin was grateful and was able to get his lunch before leaving.
The next day, Rustin returned to pay the DQ back. That was when he discovered Kiniesha had paid for his meal out of her own pocket. Just out of pure kindness, she decided to take care of his bill--a man she'd never met.
Rustin gave her the money for the meal and she told him that was more money than was necessary, as his lunch cost less than that. He told her to keep the change. He also wished her the very best and let her know how much her kindness meant to him.
Interesting isn't it? What a small act of kindness can do? Kiniesha's kindness touched Rustin. Rustin then turned around and blessed HER life. And DQ earned a customer for LIFE. And that, my friends, is a win-win-WIN situation.
Now THAT'S what we like about (East) Texas. ;) 
Have you had a similar experience of random acts of kindness while at one of our ETX businesses? Let me know so we can brag about them! Shoot an email to tara.holley@townsquaremedia.com.
Beauty and the Box Program in Tyler, Texas has Close to 100 Installations
East Texas is known for its beauty--whether its architecture, azaleas, people, or certainly its roses. Even the utility boxes in Tyler are works of art.
This Airbnb Hosts 16 with a Big Texas-Shaped Pool & Wonderful View of Galveston Bay
One of a kind home directly on the coast of Galveston Bay. The space features original pine walls and charming accents, four spacious bedrooms and a stocked kitchen to cook up a meal of your dreams! Imagine looking at the big bright stars deep in the heart of your brand new Texas shaped pool! Fishing more your game? Step onto the private fishing pier and land the catch of the day! This home is a water lover's paradise that keeps on giving. We even have a private game room for any landlubbers.
FlopHouze - Shipping Container Hotel in Texas
This is one of the most unique hotels you will ever visit.