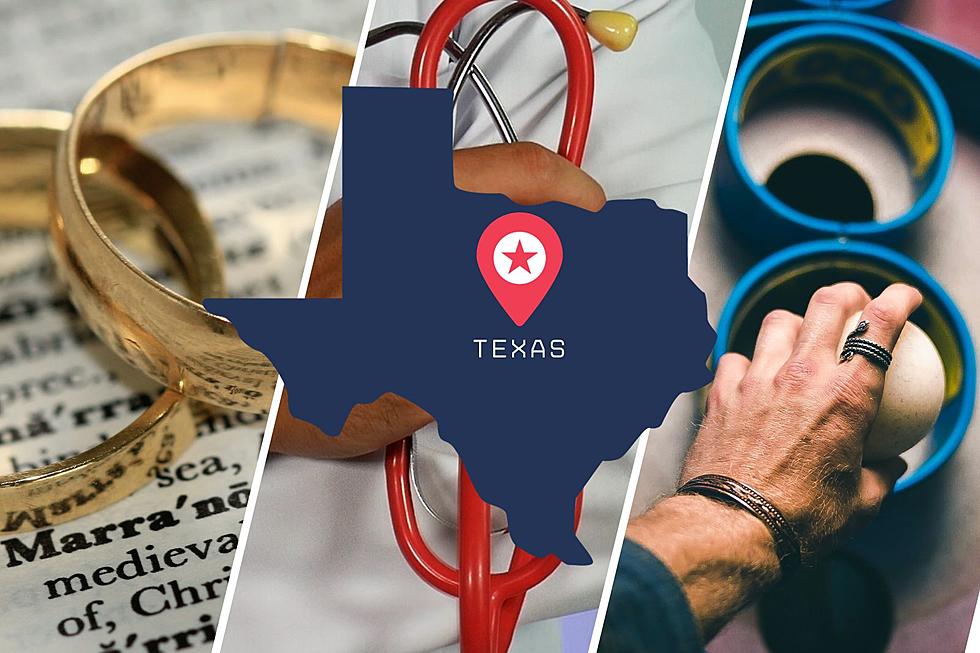 Not Good. Texas Ranks in the Top 5 in Every Way to Cheat
unsplash.com
You can't say it's 100% in Texas, but we are, for the most part, a very fair and caring people. If we did something wrong and a punishment needs to be doled out, we can accept that. If someone makes an attempt to steal from us or hurt a family member, we will not hesitate to defend it or them. If we see someone that is in dire need or help, we will do what we can in our power to help them out. So I do find it a little hard to believe this latest study that came out showing Texas to be in the Top 5 in every way to cheat. Let's take a look at the numbers and how it came to this.
How did Solitaire Bliss come up with their numbers?
The website Solitaire Bliss sent out a survey to 2,000 individuals about the many different ways they cheat in their everyday lives. Being that this is across the country doesn't sound like a big sample so I do raise an eyebrow to the results. Nonetheless, in general, the survey found that Texas, Alabama and Nebraska are the home of the most cheaters while New Mexico, Maryland and Minnesota have the least amount of cheaters. The survey also found that 72% of people cheat on their diet, 44% cheat on single player games like solitaire and 39% will cut in line. In total, 53% do not regret cheating in the least.
The Most Cheaters by State
The survey came up with a "cheating score" (it doesn't say what metrics were used to come up with the score). Based on that score, Texas came in at number one for the state with the most cheaters with a score of 63.70. Alabama is number two with a 63.13 score and Nebraska is number three with a 60.89 score.
Cheating on Our Diets
If you are one that is using a diet to help lose weight, you probably agree with the results of this survey. I do too as I can admit to being a horrible dieter. Texas came in at number three with 56.60% who cheat on their diet. Louisiana came in at number one with 60.78% and Virginia at number two. In total, according to this survey, 72% of Americans confess to cheating on their diets.
Cheating on Age, in Lines and in Games
This was an interesting part of the survey. They found that 2 of every 5 Americans have skipped ahead in line. It also found that 56% of Gen Z have lied about being older than what they actually are. Being the gamer that I am, I found this interesting, Gen Z gamers will cheat in multiplayer games 40% of the time while millennials do it 32%, Gen X 20% and boomers 12%. In total, Texas ranked number three in game, age and line cheaters at 43.40%. Alabama is number one at 46.67% and Nebraska is number two at 44.68%.
We are All Guilty of it
Look, we are all guilty of cheating in some form or fashion. We've done it in our relationships, we've done it at work, we've done it in other aspects of our lives. While I still believe that the sample size is very small for this type of research, I do believe it does paint a decent picture of the missteps we take in our lives every day.
There are 14 Things Texas Police Do Not Want You to Know
Police in Texas have the hardest job of anyone. That also means they do not want you to know everything about how they do their job. A new list shows some things that police do not want you to know about them.
Gallery Credit: unsplash.com, Getty Images,
Lufkin and Mabank, Texas Police Looking for Fugitives with Up to $3,000 Rewards
Two dangerous men wanted in Lufkin and Mabank are still on the loose with big rewards attached for their capture.
Gallery Credit: Texas Department of Public Safety
Let's Learn 25 Cool and Likely Unknown Facts About the State of Texas
Texas has an interesting history full of facts that even many native Texans do not know.
Gallery Credit: YouTube, Google Maps, unsplash.com, Getty Images