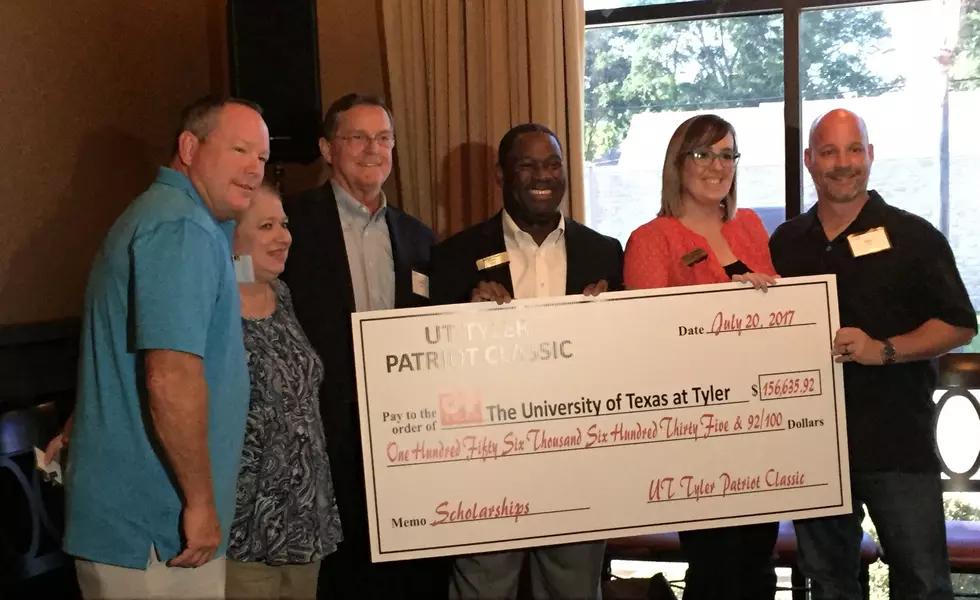 Patriot Classic Raises Over $150K for Scholarships in 2017
Mandee Montana, Townsquare Media
Last night a check presentation was held to present the funds raised for scholarships by the UT Tyler Patriots and the Patriot Golf Classic.
Funds raised at the UT Tyler Southside Bank Patriot Million Dollar Hole in One and the Patriot Golf Classic combined to donate $156,635.92 towards scholarships.
The two events are held in May of each year, with volunteers coordinating all of the efforts with University staff several months in advance.
Pictured above is the 2017 Chairman of the Hole in One, Allen Clarida, President of hte Hole in One, Ingrid Young, Lonny Uzzel with Southside Bank, UT Tyler President Dr. Mike Tidwell, Special Events Assistant Tabitha Ostmeyer and Alan Jones with the Patriot Golf Classic.