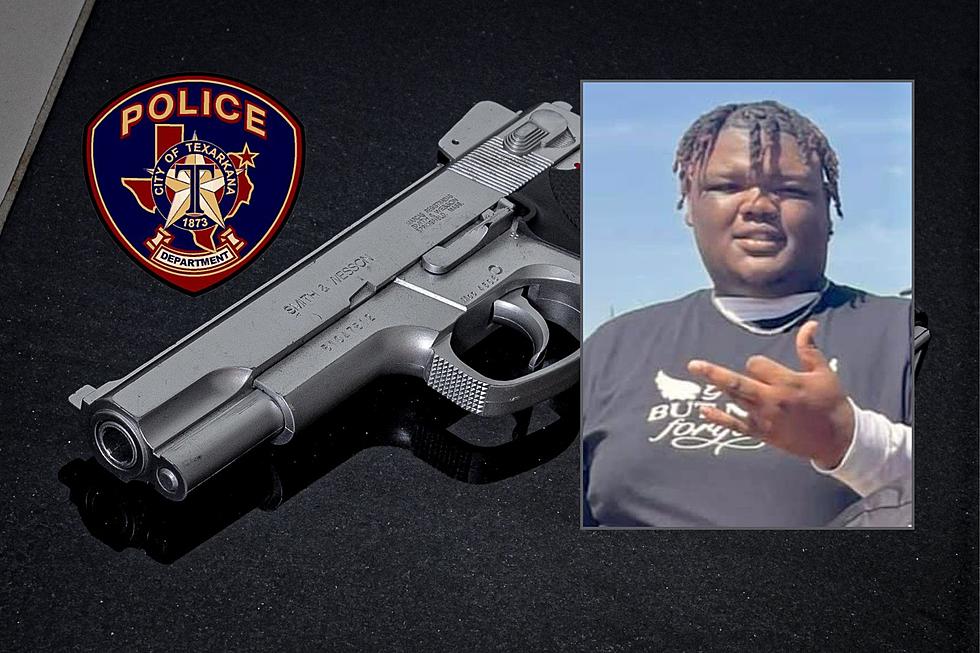 Police Looking For East Texas Mass Shooting Suspect, 3 People Dead
Canva
Shocking News From Out Of Texarkana As Police There Are Investigating A Mass Shooting.
The Texarkana Police Department are asking for the public's help in their investigation into a mass shooting that took place at a party Saturday night (Oct. 29th) that sent 3 people to the hospital and 3 more people died.
Police identified 20 year old Breoskii Warren as a suspect in the shootings.
According to several posts on the Texarkana Police Department's Facebook page, police report that a fist fight between two men broke out at a party in the back room of a business in the 700 block of N. Stateline Avenue a little after 9:00 PM.
At some point during this fight, at least two men there pulled out rifles and started shooting.
A total of six people, ranging in age from 19 to 31 years old, were shot.
One man, 26-year-old Deandre Fezell, died at the scene. 22-year-jold Jayla Hampton and 30-year-old Alqadis Williams died overnight at the hospital.
The three other victims, two men and a woman, suffered what are not believed to be life threatening injuries and are recovering at the hospital. As of right now, an arrest warrant for Aggravated Assault with a Deadly Weapon was issued over the weekend for Warren as police continue to investigate the incident.
If You Have Any Information About This Case, Contact Texarkana Police.
If you have any information that could be important to this case or know where Warren can be found, please call The Texarkana Police Department at 903-798-3116 or Texarkana Area Crime Stoppers at 903-793-STOP.
9 People Arrested For Theft Of Amazon Packages In Texarkana
These 9 people were arrested this week after some misdelivered Amazon packages were stolen.
Gallery Credit: Texarkana Police Department
40 Photos Of Real Housewives Of Dallas Stars Home For Sale
Built & owned by actress, celebrity chef & Real Housewife, D'Andra Simmons-this stylish & stunning award winning two story,5 bedroom modern is on a corner lot in prestigious Highland Park and its on sale for $5.2 Million.
Gallery Credit: Christine McKenny, Agent/ Allie Beth Allman & Associates
Look Inside $13 Million Lakeside Mansion With Its Own "Beach"
Described as "a private mini resort" take a look at this lakeside palace with lots of lake views.
Gallery Credit: Leslea Roberts - Realtor/Zillow