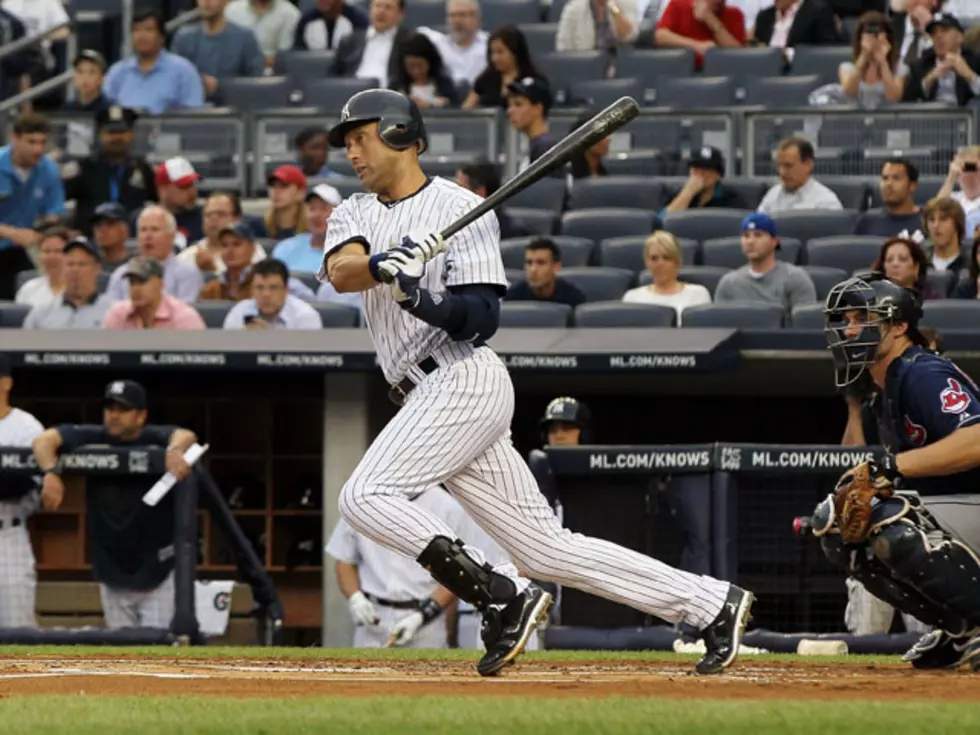 Relive Some of Derek Jeter's Most Amazing Hits [VIDEOS]
Jim McIsaac, Getty Images
Mr. 3000. Sure, it's a bad movie starring the late Bernie Mac, but it's also a new moniker for Derek Jeter, who became the 28th player in Major League history to notch 3,000 hits, courtesy of a home run Sunday against the Tampa Bay Rays.
Jeter, whose first career hit – a single -- came off of Seattle's Tim Belcher on May 30, 1995, also has the distinction of being the first New York Yankee to reach the milestone.
Of the 27 others who recorded 3,000 hits, all but three are enshrined in Cooperstown. Pete Rose, of course, is banned, while Rafael Palmeiro's status is iffy, at best, since he tested positive for steroids. Craig Biggio, the last player to join the esteemed club prior to Jeter, did so in 2007 and is not yet eligible for the Hall of Fame.
With Jeter's status as an all-time great all but locked up, let's take a look back at some of his most memorable hits.
Jeter's Greatest Hits
Jeter becomes "Mr. November"
Jeter chats about becoming "Mr. November"
Jeter Passes Gehrig with 2,722nd Hit
Jeter's 2,990th Hit