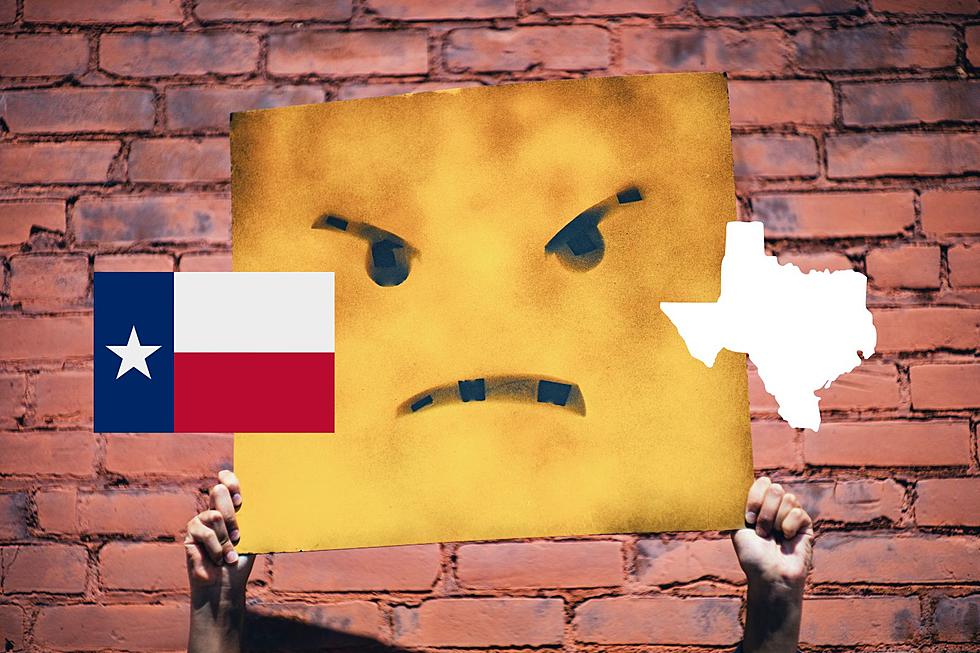 Three Texas Cities Rank Inside The Top 20 for Rudest in America
Canva
Which Cities Do You Think Made The List: Houston, TX, Dallas, TX, San Antonio, TX or maybe Austin, TX or are smaller cities becoming rude?
The worldwide perception of Texas is one of friendly folks who mind their own business as long as you mind yours. But in some areas, being polite just ain't gonna cut it and that's understandable when you consider that lots of folks who aren't from here are moving here.
While Small Towns In Texas May Still Feel The Need To Be Polite, The Bigger Cities Are Getting More Aggressive.
According to a survey done by Insider, they asked nearly 2,100 Americans to rank what they believed were the five rudest U.S. cities from a list of the nation's 50 largest cities. Of course the usual suspects - NYC, LA, D.C., Chicago and Boston- top the list but what about Texas cities? Surely, our "friendly" ways aren't going to the wayside.
Three Texas Cities Made The Top 20 List.
While its nice to know that no Texas cities made the top 10, Houston, TX made the list landing at Number 18. With its never ending traffic and long distances you have to drive to get around, its understandable how folks can get a little RUDE in the Bayou City.
Austin Landed At Number 16
Take a look at the video below from an Austin based company "The Dashcam Store" which showcases the RUDE drivers in Austin and you'll see why the Capitol City made the list.
The Rudest City In Texas Is Dallas.
Yup, Dallas why yall gotta be so RUDE? Dallas actually landed at number 14 on this list making it the rudest city in the Lone Star state. By the way San Antonio landed at number 38 so keep doing yall best to be polite!
40 Photos Of The 5th Largest Ranch In Texas For Sale
The Brewster Ranch is about half the size of RHODE ISLAND sitting on 424,000 contiguous acres and it could be yours for a little bit over $250 MILLION dollars!
13 Myths Not Texans Believe are True about Texas
I decided to make a fun list of things that non-Texans believe are true about our home state of Texas. A couple of these, native Texans believe.
10 Most Unique Texas Airbnb Stays
Airbnb rentals are a convenient and unique way to enjoy a vacation. If you like to stay in something outside of a normal house, Texas is the place to find those unique stays.