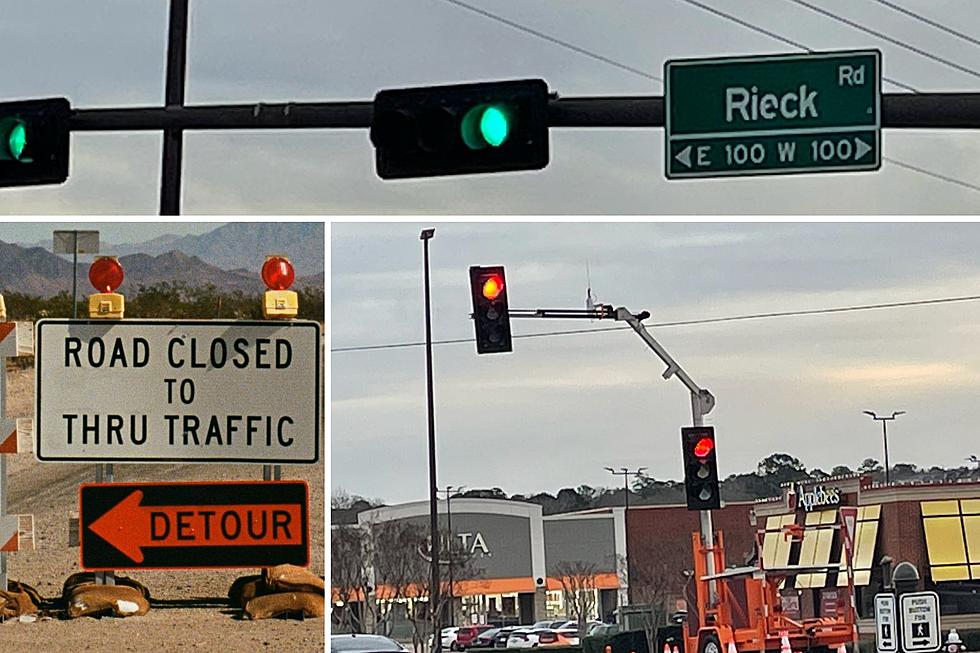 S. Broadway And E. Rieck Rd, Intersection Will Be Closed Tuesday In Tyler, Texas
Lucky Larry, Mix 93-1 and Alexey Takarov via unsplash
Tyler drivers looking to go eastbound on E. Rieck Rd. in Tyler, Texas from S. Broadway Avenue will be searching for an alternate route Tuesday. The City Of Tyler traffic department will have this portion of the intersection closed off to thru traffic from 8 a.m. to 5 p.m.
What's the purpose of the intersection closure?
City crews will be installing a new signal pole and signal lights. The previous signal pole was damaged and had to be removed after a traffic accident at that intersection this past weekend. Currently, there is a temporary signal that is in operation controlling traffic through the intersection.
Drivers will not be able to turn east onto Rieck Rd. from S. Broadway while crews are working to install the new signal pole.
Detour ahead
Westbound traffic on East Rieck Road will be detoured back to South Broadway by heading north on New Copeland Road and then west on Shiloh Road. Drivers are urged to use this detour or other alternate routes to get to their destinations.
Drivers are asked to slow down when going through this intersection and be aware of workers along with possible dark signals in the intersection as the work is completed.
Stay Away From Tyler's 15 Most Accident Prone Intersections and Streets
While vehicle accidents can occur wherever we drive, there are certain areas in Tyler that seem to have a higher number of traffic accidents than others. The following is a gallery of 15 Tyler intersections that had the most accidents in 2021 according to Tyler Police Department data.
These 10 Longview Intersections Had The Most Accidents In 2021
Longview drivers are not invincible when it comes to traffic accidents, these Longview intersections saw the most accidents in 2021 according to a report from the Longview Police Department.
A Unique Galveston Airbnb Is Shaped Like A Gigantic Deep Cereal Bowl
I've seen this Galveston, Texas home from the outside several times and I've nicknamed it the 'Cereal Bowl House' as I pass by it, but on Airbnb it's officially listed as 'Kettle House'.