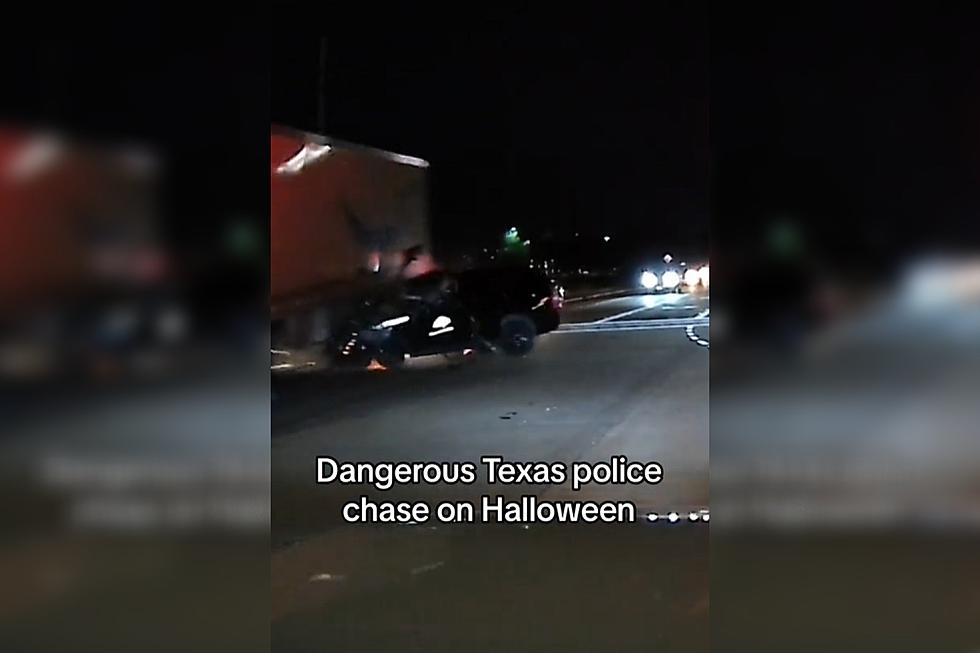 Shocking Video Shows the Moment a Texas State Trooper Collides With 18-Wheeler
TikTok
This video will be disturbing to some viewers, so proceed with caution. 
I have to admit that I often worry about things I probably shouldn't. But that's just the way I'm wired. Always have been and probably always will be. 
But one good thing about being a worrier is that it keeps me on high alert while driving. I keep my head on a swivel when approaching intersections, in particular. 
You see, there's a stoplight right next to the radio station and I can't tell you how many times I have seen people blow through it like it's not even there. The light is only a few hundred feet past another light, so my best guess is that people don't notice it since they don't expect it to be there. 
Whatever the case may be, it's so bad that I avoid going through that intersection at all costs. And the below video is a staunch reminder to use extreme caution when going through an intersection. 
Of course, the video is an extreme example of what could happen at an intersection. Unless you're a police officer you should never ever be involved in a high-speed chase. 
However, if you are a member of law enforcement it serves as a good reminder to be cautious when duty calls.  
According to the video, the trooper involved in the crash had to be air-lifted to the hospital but is expected to be okay. In all, two troopers and four children were injured in the case and all will be fine.
Can 5 Endangered Texas Sites Be Saved?
Through neglect, lack of maintenance, or trying to make way for progress, these nine locations throughout Texas have been identified as an 'endangered place' by Preservation Texas.
Gallery Credit: Lucky Larry, Mix 93-1 and Maleri McHam
Loved & Hated: The Most Famous & Infamous People Killed In Texas
Gallery Credit: Renee Raven
Texas Most Wanted - Have You Seen Raul Herrera, Jr. Anywhere In The State?
Law enforcement in the state of Texas are once again asking for the public's assistance in finding this individual, Raul Herrera, Jr.
Gallery Credit: Tommy Paradise, Townsquare Media, Texas DPS, Canva