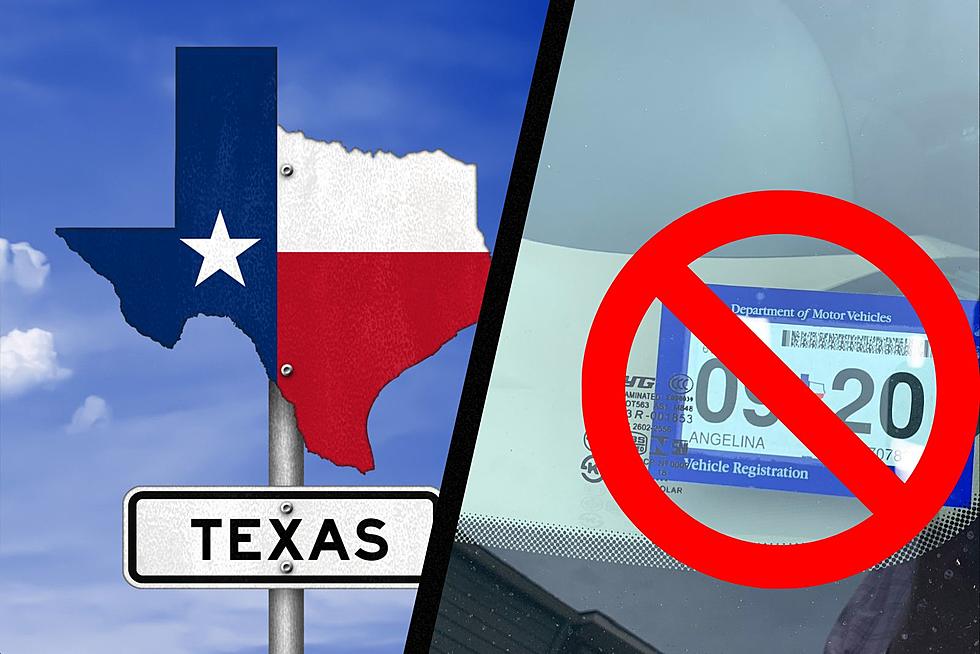 Texas Two-Step Vehicle Inspections Eliminated Starting In 2025
gguy44/tsmlufkin/canva
Governor Abbott signs bill
Fee will be added to registration
Bill was contested
I was recently watching Transformers - "Age of Extinction" right before the new Transformers movie came out. The Yeagers' farmhouse scenes were all filmed in Texas.
The movie was shot in the Austin area back in 2013, and I noticed that all the background cars had both a registration and an inspection sticker.
Since 2015 we have been doing the Texas Two-Step with the registration sticker serving for both the registration and inspection, unless you are in one of the 17 counties that check emissions.
The inspections don't seem as comprehensive as they used to be, but we still do it.
Texas Law Passed Eliminating Annual Vehicle Inspection 
When House Bill 3297 passed earlier this month, it was up to Gov. Greg Abbott to sign the bill into law. Today with a stroke of a pen, he eliminated a yearly chore for many Texans.
Just like getting rid of paper tags, this auto law doesn't take effect until 2025. If you were thinking you were going to save money because of this, you were wrong.
Texas Is Still Going To Get That Money
There will now be an annual $7.50 extra fee to replace the car ride to the inspection station. It will save you time and gas, since you won't have to go to an inspection center in most counties.
New vehicles that have never been registered will be charged $16.75 when they get registered, and you will get a license plate when you leave the dealership.
The funds will go toward the state's general revenue with some of it marked for the Texas mobility fund and clean air fund.
Over 5000 Personalized License Plate Requests Denied By Texas DMV In 2022
Out of 5000 personalized Texas license plate requests in 2022, these 26 were denied by the Texas Department of Motor Vehicles.
5 Ways You Could Be Ticketed for Your License Plates in Texas
Avoid getting a ticket by law enforcement for your license plates by making sure you avoid these things.