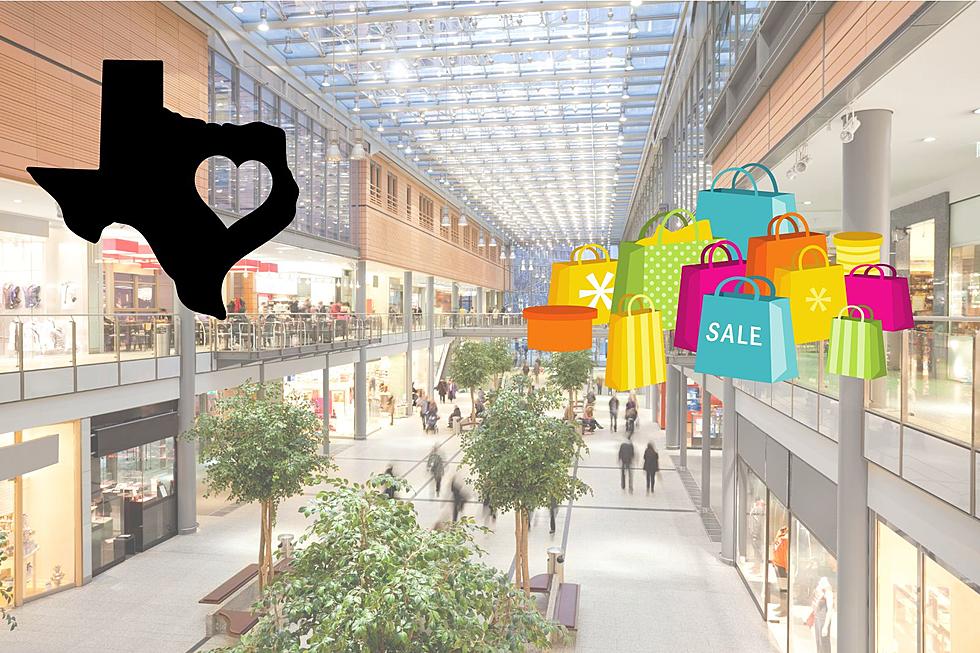 These 2 Malls in Texas Are Among the Best in the Country
Canva
It's amazing how things change throughout life sometimes. I remember when I was young that going to the mall was one of the most fun places to go, it was a place you would most likely run into other people you know. And as teenagers, even when we didn't really have money to spend, we still went to the mall because it was something to do besides just sitting around the house. 
It's just not the same anymore as online shopping has made purchasing items much easier. While you might not get the item as soon as you pay for it, it's not long until it's delivered to your front door. Many people are okay with waiting a day or two just for the convenience of not having to leave their home. Which is why it seems that shopping malls are dying around the country, but that is not the case with two specific malls located in the state of Texas. 
These Two Malls in Texas Bring More than Just Shops
If you want customers to get out of their home to go shopping, you have to create more of an experience and one of the malls in Texas that does that is The Galleria in Houston. It's three million square feet of glorious shopping space, that has over 400 stores to choose from. There is an indoor ice rink, pool, and spa to add even more to the experience. Which is why The Galleria is mentioned as one of the best in the country thanks to Love Exploring. 
The Other Amazing Mall in Texas Is...
The Galleria in Houston is top notch, but another fantastic shopping choice that made the list of best shopping malls is the Grapevine Mills in Dallas. This mall has 180+ shops, located just north of the DFW International airport. Along with shopping options you will find a Legoland Discovery Center, a 4-D cinema, and water playground. 
Where is your favorite mall to visit in Texas? 
Remember Texas Road Trips or Big Shopping Sprees with These Old School T-Shirts
For those of us in our 40's, these t-shirts are certainly going to bring back a lot of memories. Oh, you can buy these, too, and keep that nostalgic feeling.
Expert Tips for Avoiding Online Shopping Scams
In order to avoid a scammer getting the better of you, check out the following red flags to look out for as well as preventative measures to take from Dr. Skiba, AKA Dr. Fraud himself: