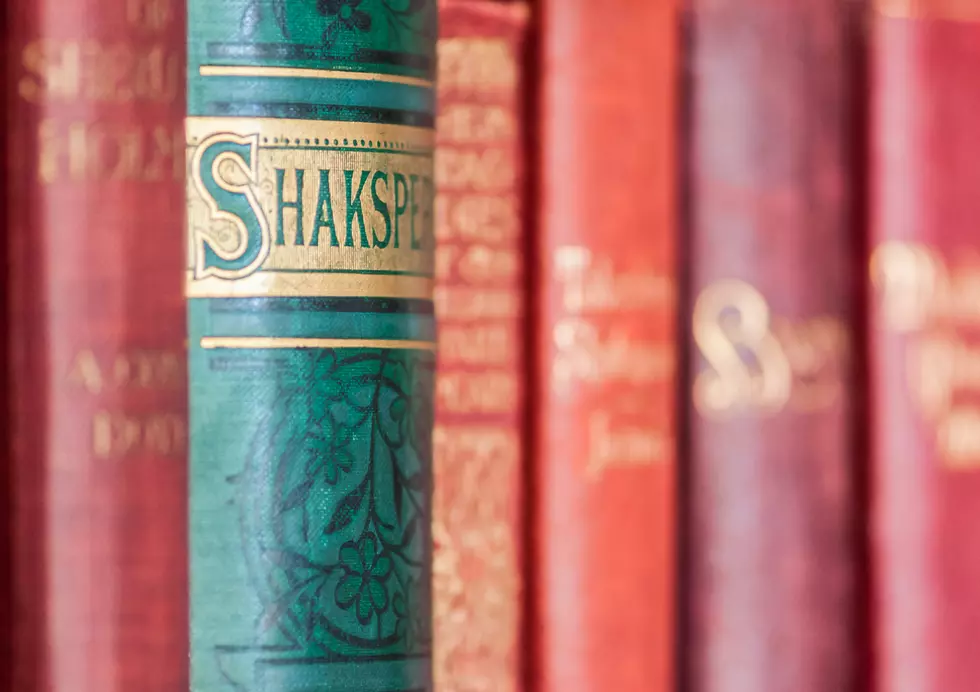 Tyler Civic Theatre Presents The Complete Works of Shakespeare
Thinkstock
Shakespeare lovers, if you have a sense of humor, this show is for you!
Three madcap men in tights weave their wicked way through all of Shakespeare's comedies, histories, and tragedies in one wild ride that will leave you breathless and helpless with laughter.
This was London's longest-running comedy on the stage. Written by Adam Long, Daniel Singer, and Jess Winfield, the play will be presented by local actors in the round at Tyler Civic Theatre.
The Players : Dustin Simington, Blake Rohus and Michael Ward
Bob "the tech guy" : Venugopd Gopalakrishra
Wench : Emmy Anderson
Shrew : Maven Andrade
Directors : Coby Archa and Sean Holiday
Friday, Apr 5 at 7:30 PM
Saturday, Apr 6 at 7:30 PM
Sunday, Apr 7 at 2:30 PM
Thursday, Apr 11 at 7:30 PM
Friday, Apr 12 at 7:30 PM
Saturday, Apr 13 at 7:30 PM
Sunday, Apr 14 at 2:30 PM