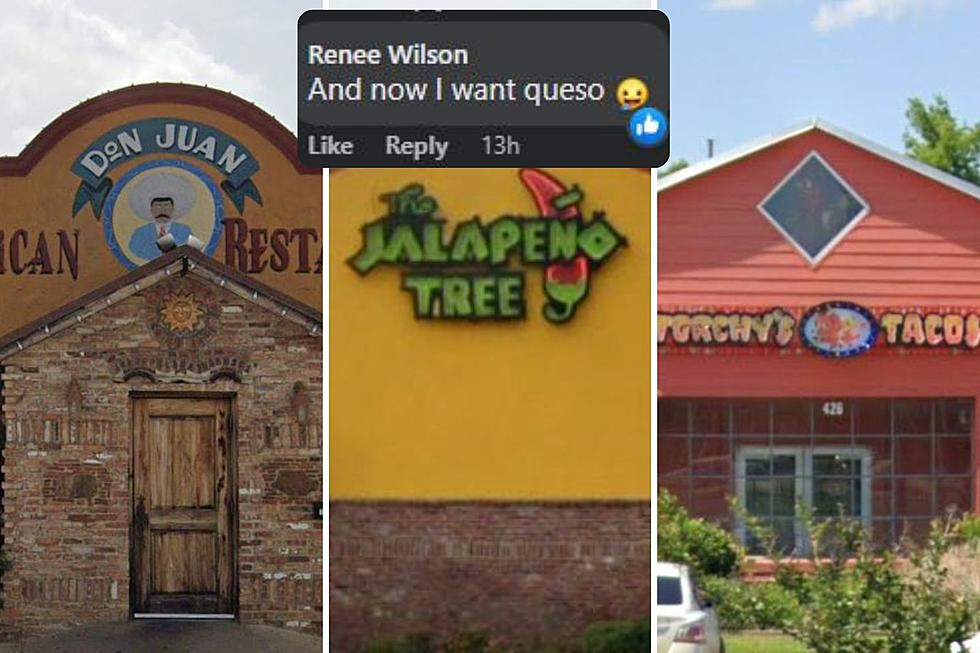 Where Is The Best Queso In Tyler, Texas? Locals Let Us Know.
Facebook and Google Street View
It's the perfect appetizer that could just about be a meal in itself. Open up just about any Tyler, Texas restaurant menu and you will see an option of chips and queso. That big bowl of creamy cheese goodness that is paired perfectly with some lightly salted corn tortilla chips is a perfect way to begin any meal. Sometimes though it can be enough to fill you up and not leave room for your entree or dessert!
Plus, queso is one of the easiest appetizers to prepare and is perfect for any party or sports-watching event. You marry all the ingredients in the crock pot, let it warm up, leave a spoon nearby and let everyone help themself to it whenever they want. However, everyone has a different taste when it comes to their favorite queso. While on social media recently I ran across a question that was posted in a local Tyler Facebook group asking 'Where is your favorite chips and queso in Tyler?' As expected, the answers varied and there were a few that rose to the top.
There Are A Lot Of Queso Options In Tyler
Some Tyler restaurants will serve you up some plain queso in a bowl, while others will dress it up a bit. Some restaurants will add some pico de gallo, guacamole, maybe a special sauce, or one of my favorite ways, some ground beef or chorizo. Queso with ground beef, in my opinion, is the way to go!
With so many suggestions, you might want to create a 'queso crawl' like they do with 'pub crawls' so you can go around Tyler and try all the queso there is in the Rose City! You can begin your crawl with these suggestions by Tyler locals and along the way you'll probably be able to add a few more that you discover.
Tyler Residents Suggest Their Favorite Places For Chips And Queso
According to a popular Tyler Facebook group, these Tyler restaurants serve up some killer chips and queso that you just have to try.
Popular Chain Restaurants in Texas in the 1990s
Let's look back at some of our favorite chain restaurants from back in the day.
4 Reasons Why AI Thinks Whataburger is Better Than In-N-Out Burger
We all know that Whataburger is better than In-N-Out Burger but AI says these 4 reasons truly make Whataburger stand out from the rest of the fast-food joints.
Here are the 10 Most Googled Questions About Tyler, Texas with Answers
Some of these may surprise you. Others? Maybe not. But I would almost guarantee you'll learn at least one thing you didn't know before.