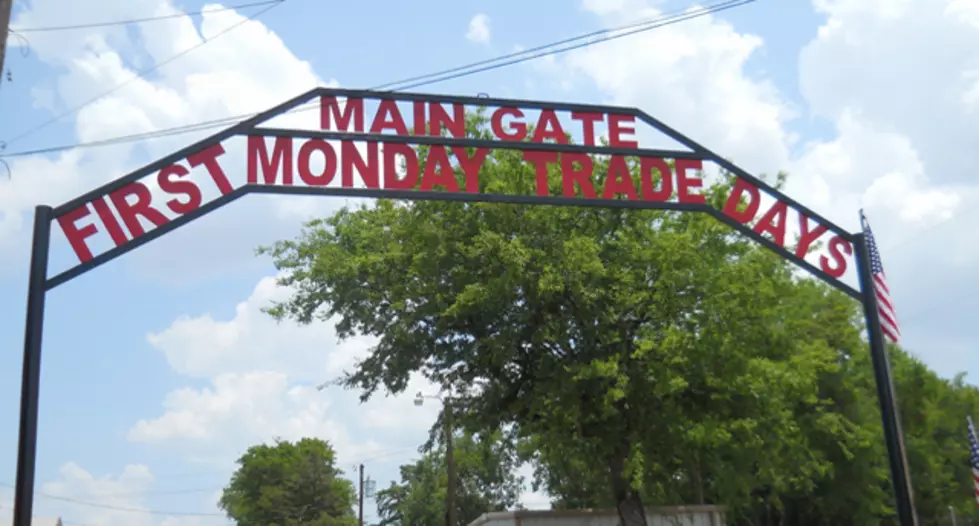 28 Miles Of Stuff For Sale At Canton's First Monday Trade Days
After celebrating the 4th of July, walk off some of those hot dogs and hamburgers at Canton's First Monday Trade Days this weekend!
This weekend there are over 3000 vendors selling all kinds of things to you! It doesn't matter what you're looking for, you'll find something that speaks to you within the 28 miles of pathways that are full of stuff waiting just for you!
Considered one of the best, if not THE BEST, flea markets in the country, Canton's First Monday Trade Days dates back 150 years to when it was used to trade animals, barter services and sell goods that were either grown or created by farmers and craftsmen/women.
This unique outdoor offers up some of the following:
Antiques and collectibles
Furniture and home decorations
Vintage clothing
Jewelry
Paintings, pottery and fine art
Produce and food
Stained glass, leather goods, quilts, and other handcrafts
Ceramics, glassware, and dishes
Outdoor furniture and decorations
In addition to all the shopping, you can satisfy your appetite too thanks to all the delicious food vendors that are on site! Head to Canton this weekend and find that perfect thing that speaks to you!