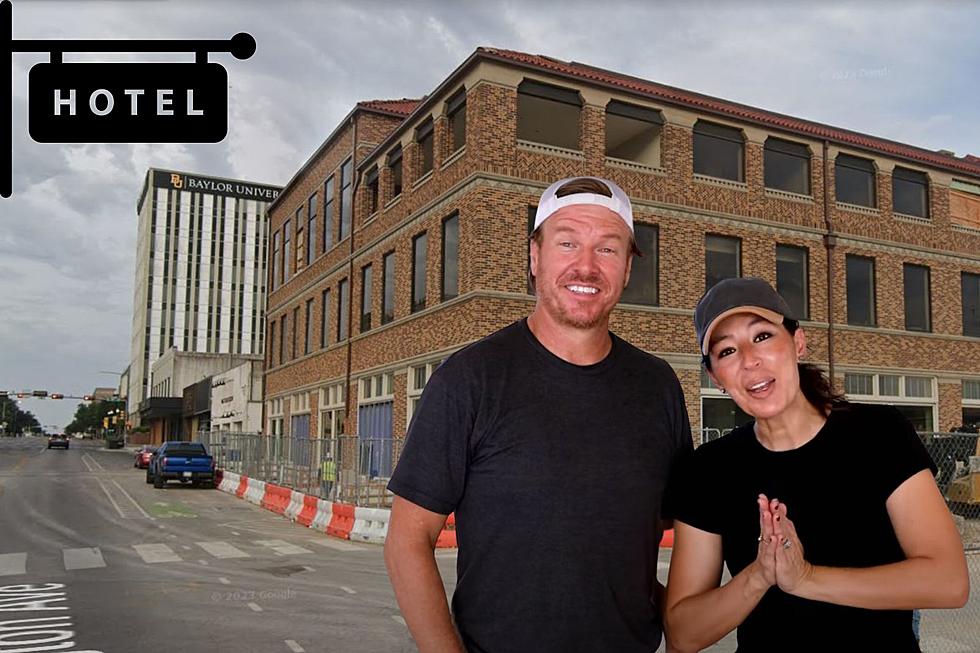 Chip and Joanna Have New Exciting and Expensive Hotel Opening in Waco Soon
Canva, Google Maps, Magnolia Network via YouTube
While I have to admit I've never sat down and watched Chip and Joanna Gaines show on television Fixer Upper, there is no doubt that they have done well for themselves. Their creativity and ability to transform spaces have turned them into stars and they are continuing to make Waco, Texas even more appealing as they develop amazing businesses like the new hotel they will be opening soon. 
The new project is a gorgeous hotel called Hotel 1928, the address is 701 Washington Avenue, Waco, TX 76701. And fans who want to spend the night in the hotel won't have to wait much longer as the doors are expected to open on November 1st.  
Details About Hotel 1928 in Waco, Texas
The hotel project was set to open in 2021, but like so many things COVID-19 messed up those plans but soon that frustration will be in the past as guests will be checking in and enjoying everything the hotel has to offer. There will be 33 rooms available at the hotel but don't expect a discount as the rooms start at $375 per night.  
Hotel 1928 is Not Far From Magnolia Market
While I don't know a lot about Chip and Joanna on television, I visited their Magnolia Market last year around the holidays and all the shops they have set up there with the food trucks and games, it's a lot of fun. I'm excited to hear the reviews from the visitors once the new hotel opens. It's awesome how much Chip and Joanna have improved Waco, and they just continue to make it better. 

Will you be trying out their newest business venture, Hotel 1928? 
See Inside Chip & Joanna Gaines' 'Magnolia House'
Visiting the Magnolia Silos in Waco, Texas
Created by Chip and Joanna Gaines here is a look at the fun they have created at the Magnolia Silos.
Gallery Credit: Billy Jenkins