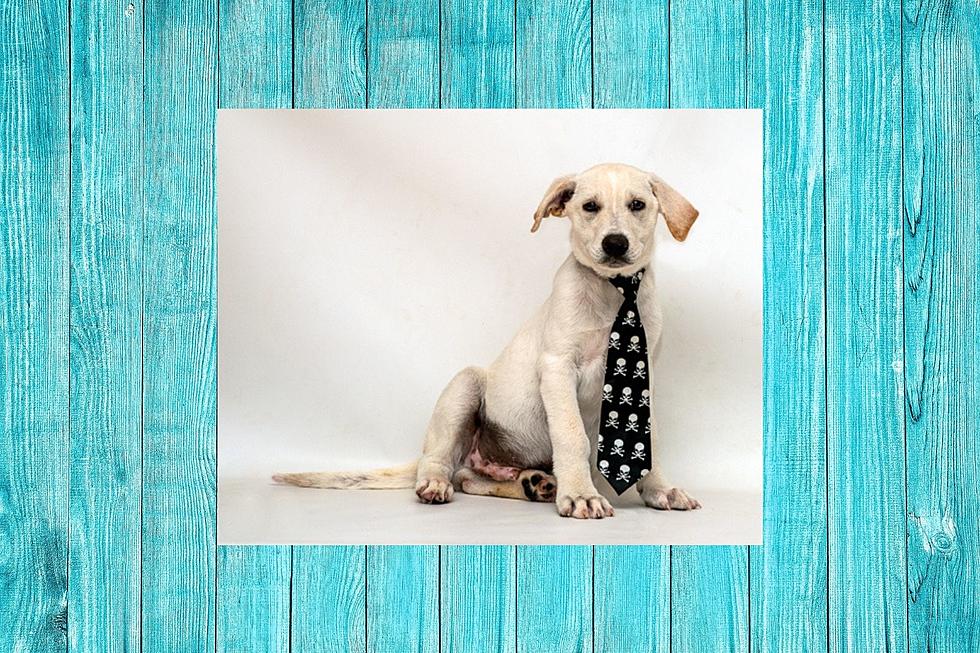 Elijah Has A Lot Of Growing Up To Do…With You
Pets Fur People
As a pup still, Elijah has a lot of growing up and learning to do and he'd love to do it under your guidance.
This handsome five-month-old Labrador Retriever mix puppy is a big cuddle bug at the moment. He's got lots of love, puppy energy and puppy breath kisses left to give! Elijah weighs about thirty pounds at the moment, but he's expected to be a big guy when he gets older. With puppy energy, he's also a pretty laid-back guy that will thrive in a family with children according to Pets Fur People's executive director Gayle Helms.
Elijah is currently available for adoption and he has started vaccinations, including rabies, and has been microchipped for identification purposes. Elijah will go home with a starter kit of food, a collar and leash and a certificate for half price on basic obedience training from Tyler Obedience Training Club.
For additional information on adopting Charlie call 903.597.2471 or check the Humane Society's Pets Fur People website. Due to concerns over COVID-19, pet adoptions are currently being handled by appointments only. Check out the animals that are available for adoption. Adoption hours are Tuesday through Saturday 10 a.m. until 5 p.m. - closed for lunch 1 - 2 p.m. The Humane Society's Pets Fur People is the only brick-and-mortar no-kill shelter in East Texas. Pets Fur People offers routine vaccinations, except for rabies, to the public for dogs and cats. Follow them on Facebook, Twitter, and Instagram. Please be a responsible pet owner - spay or neuter your pets. Donations are appreciated.
Kids' Eat Free? Yes! Here's 30 GREAT Options Around Tyler and Longview
Let me know if there are any we've left off the list! We'd like to make this as useful of a guide as possible for parents all over East Texas! Also, give a quick call before you go. Restaurants may change their policies so it's best to double-check.
Here's a Look at 10 of the Strangest Phobias that Plague Some of Us
It makes sense that evil-looking clowns would terrify us. But music? Yep, some people are afraid of it. Here's more of the strangest things some of us fear.
7 Photos That Should Be On Every Texan's Social Media
Texas has dozens of identifiable traits, and these are a few of the instantly recognizable photos that should be on every Texan's insta if they're not already.
TOP 25: The Highest Paying Jobs in Texas
I don't know personally if there is any truth to the old saying "more money, more problems." But I do know there are a few songs about it, and that I'd love to find out if it 's true. And chances are if your job isn't on this list, you'd like to know more about those problems as well.
20 Unusual Laws in the State of Texas
We want you to stay legal so here is a list of 20 strange laws you could break in the state of Texas.
Top 10: These Are Texas' Most Expensive High School Football Stadiums
There's a reason every good high school football movie is based in Texas. Here in the Lone Star State Friday nights are revered and our young men in football pads exalted to legends in their hometowns. In fact as of last year, Texas is only second to Florida (by two players) as the state with the most players in the NFL.