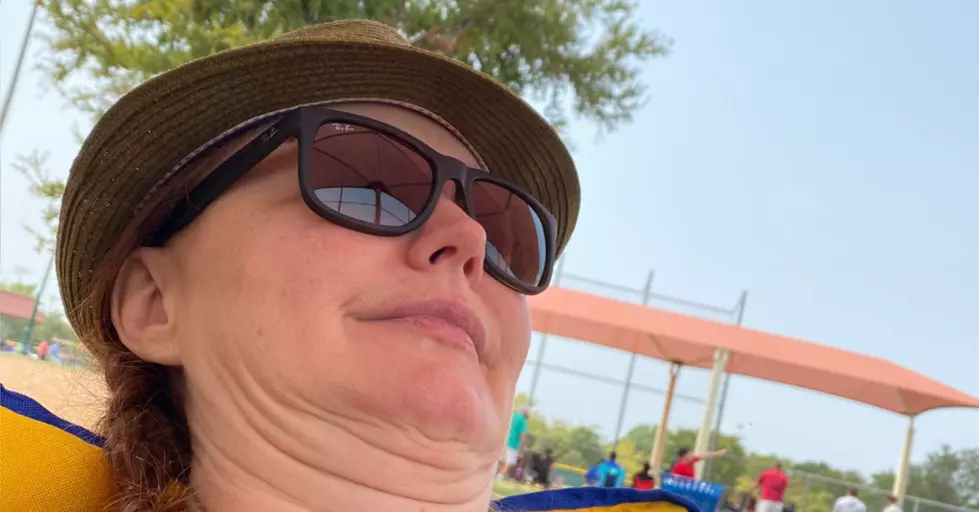 Go Find…Something They Hate
KiddNation.com
We're getting a longer peek into the lives of the morning show as they continue to do the show from their homes.
Enter your number to get our free mobile app
The pandemic still has the cast of The Kidd Kraddick Morning Show doing the show remotely from their homes. Over the past few weeks Producer Nick has started a new bit on the show called 'Go Find'. It's where he names something and the cast has to go find it in their home during the commercial break and then come back and talk about it. In the past the cast has had to find something yellow, their most prized possession and something of their significant others they hate.
On this installment of 'Go Find' though, Producer Nick got in touch with all the significant others and twisted the bit around by asking the significant other to find something of the cast members' that they hate and he came prepared with video! We find out that what Kellie's husband Alan produced could, quite possibly be the most embarrassing picture of Kellie ever! We hear what Ana's boyfriend doesn't like and what drives J-Si's wife Kinsey crazy in the following best of video and hear Kellie's reaction to Alan submitting the above photo for 'Go Find'!
Again tomorrow you'll have a chance to play Beat The Bank at 7:20 and 8:20. Get the vault password to gain access to the vault to play to win up to one thousand dollars and if you play a perfect game, you could go on to play for $25,000!
LOOK INSIDE: Kid Rock Is Selling His Grand $2.2 Million Detroit Mansion