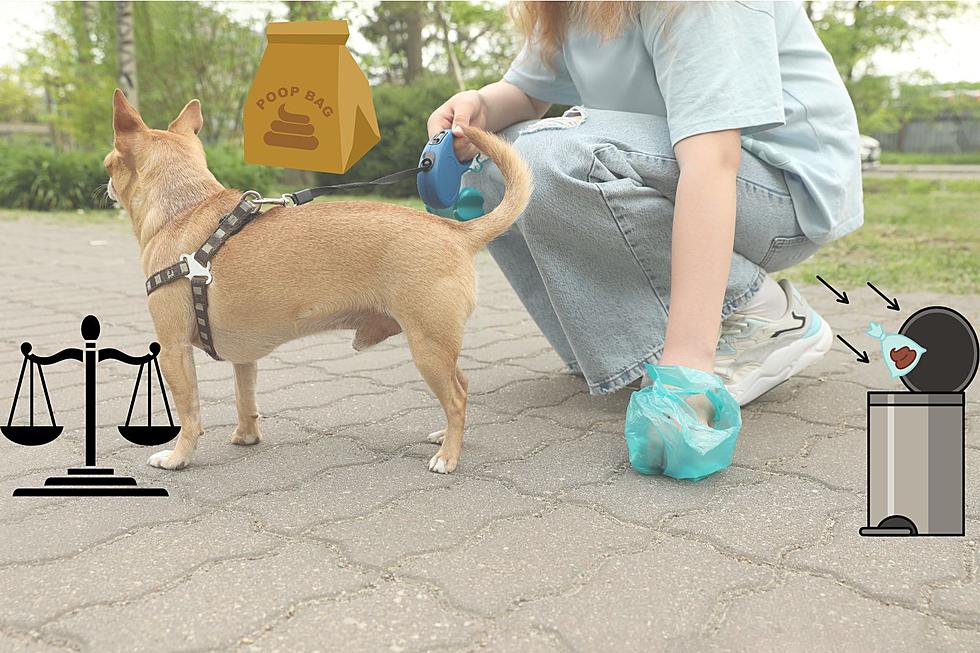 Is It Really Illegal to Not Pick Up Your Dog's Poop in Texas?
Canva
I'm a big fan of animals, my two rescue dogs (Cooper and Gypsy) seem to always make my day better. No matter how stressful work can be they are always waiting for me to get home so they can show me unconditional love. But being a responsible pet owner means there are things that I need to do too, which includes picking up after them if they go to the bathroom not on our property. But is it really illegal to not pick up after your dog in the state of Texas? 
Some people might be shocked by this because it happens quite often, but it actually is a crime to not pick up after your dog in the state of Texas. In fact you could be fined up to $500 for not picking up after your four-legged family member. 
What the Texas Law Actually Says
Here are some of the details I got from Expert Paws
An owner or handler shall promptly remove and sanitarily dispose of feces left on public or private property by a dog or cat being handled by the person, other than property owned by the owner or handler of the dog or cat." Potential fine: Up to $500.

 

A person commits an offense if the person deposits, causes to be deposited, or permits to accumulate any dry or wet solid waste upon any public or private premises within the city in such a manner as to emit noxious or offensive odors or to become unsanitary or injurious to public health or safety.
It's More About Just Being a Good Pet Owner
Let's hope that no one ever has to call the police because someone isn't picking up after their dog, although it does happen. This really just boils down to being a good person. No one wants to deal with the mess that your dog makes, that is your responsibility, do the right thing and pick up after your dog when they make a mess.  
20 Great Dogs for a First Time Owner
Here is a look at 20 dog breeds that might be perfect if you're looking to get your first dog.
Check out these 50 fascinating facts about dogs: