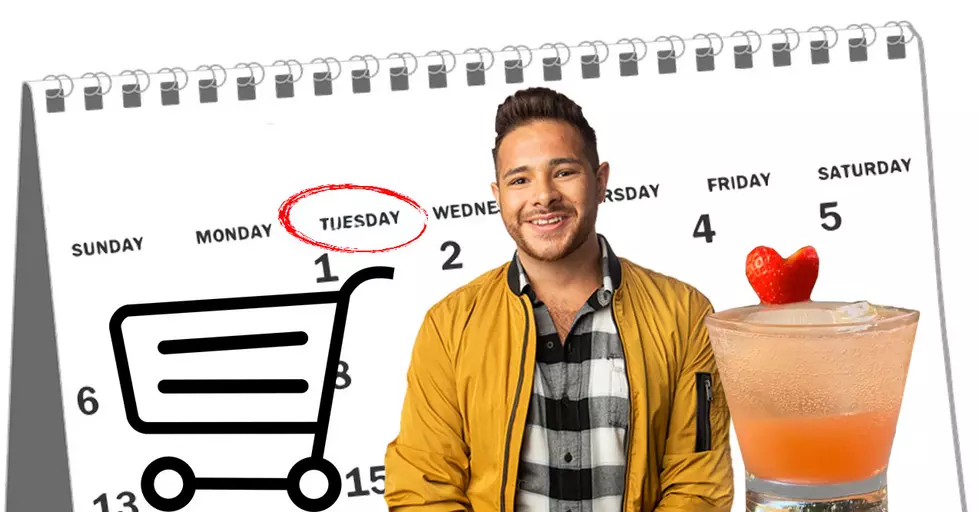 It's Time To Turn Up Your Tuesday
KiddNation
The Kidd Kraddick Morning Show's Part Time Justin is here to 'Turn Up Your Tuesday' with some great advice and tips.
Enter your number to get our free mobile app
Justin is here to bring some life in to your usual pretty boring Tuesday. He starts off by turning up your Tuesday wtih a cocktail that he has dubbed 'The Senorita'. It's basically combining a margarita with a mimosa! The ingredients are pretty simple:
2 oz. saturated pink lemonade
1 oz. Tequila
1 oz. Grand Marnier
2 oz. bubbles/Champagne
Justin tells you how to assemble it in the following video. Also pay close attention to his and J-Si's disclaimer - don't add the champagne to the shaker bottle or you could experience an explosion!
Here's a close up of your new Tuesday morning favorite!
Also, the cast debates and talks about shopping carts and asks the question, 'do you return shopping carts to the stores' entrance, the shopping cart corral in the parking lot or just leave it by your car and drive off?'
Celebrity Kids Who Look Exactly Like Their Famous Parents