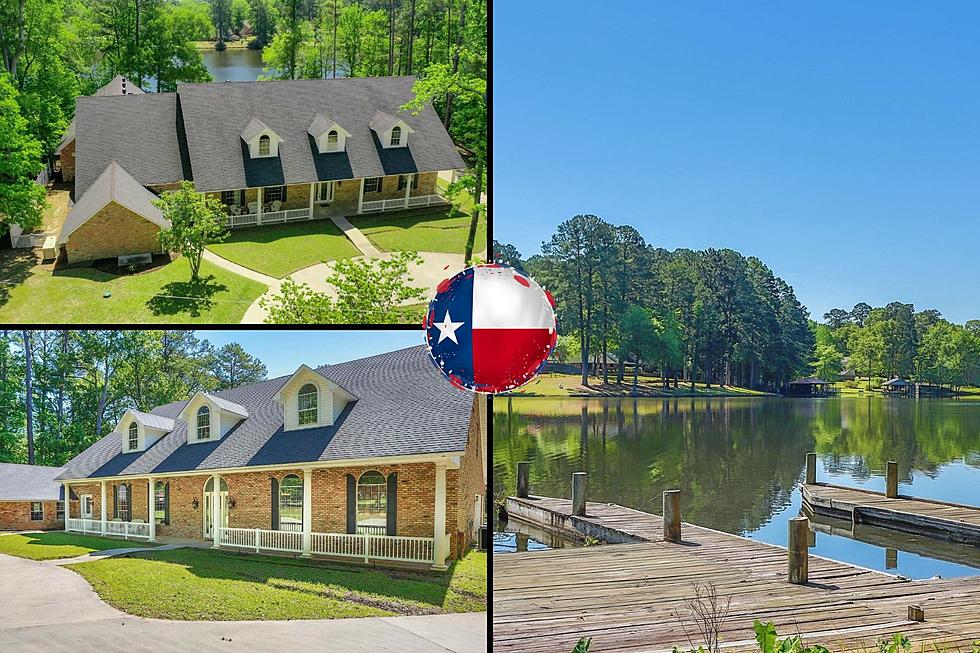 Under $750k for 8 Bedroom Waterfront Home in Marshall, Texas
Brad Burris via realtor.com
Whether you're looking for a large home for your family or you want to find some real estate for a rental property this could be the perfect home for you. Located in deep East Texas, it's only about 30 minutes to Louisiana. This huge home is also located on the water so if you enjoy fishing or spending time on your boat you need to check out this property for sale.  
In most parts of the country this home would easily be over a million-dollar home but not in Marshall, Texas where home prices aren't astronomical yet. This home is located at 217 Dolores Dr. In Marshall, Texas 75672. There are 8 bedrooms, 6 full bathrooms, the home is a total of 7,586 square feet on .97 acres of land. This property is located within the Shadowood Lake Estates so there are community amenities in addition to the wonderful home on the lake.  
More Details on the Home on the Lake
The home and property are currently listed at $749,900. It's a great price for a property and home like this. The home is a bit older, having been built in 1970, but that also means there is room for improvement to increase the value. And let's be clear the home is still in good condition, as you will see in the photos below.  
Community Amenities Include
There is a clubhouse, pickleball court, playground area and beach area available to all residents of the Shadowood Lake Estates. There is lots to love about this property, let's look at the pics. 
8 Bedroom House on the Lake in Marshall, Texas Currently For Sale
If you're looking for a large home for your family or a vacation rental you should check out the pictures of this place in Marshall, Texas.
These Restaurants in Longview, TX Have Great Online Reviews
Here is a list of highly rated restaurants in the Longview, Texas area.