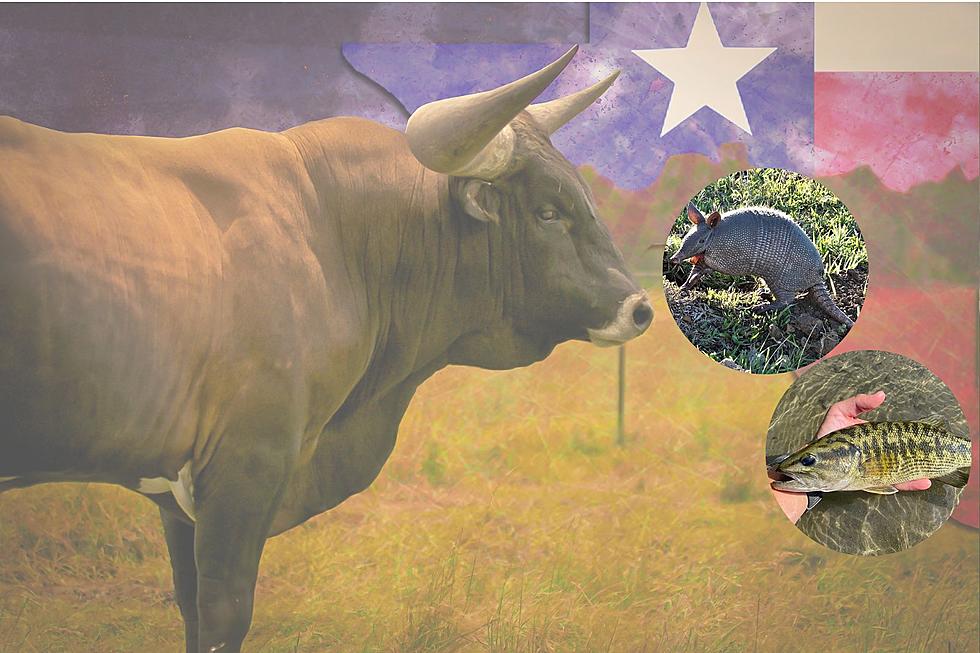 Learn About All 8 Official State Animals of Texas
Canva
There is so much to learn about the great state of Texas. When they say 'Everything is Bigger in Texas' it's true even when it comes to official state animals because in Texas we can't just have one, we need eight of them. While people living in other states might not understand we just do things a little different here in the lone star state. 
It was just a little while ago that I learned about the official dog breed of the state of Texas. Being a big fan of animals I was intrigued and wanted to learn more which lead me down a bunch of different rabbit holes on different websites. But then I found A-Z Animals online and they have a bunch of information I never knew including information on the eight official animals of Texas which of course I wanted to share with you. 
Some Animals I've Never Heard of Before
As you scroll down and look at the pictures and details on the eight official animals of Texas I'm curious if you're familiar with each of the different animals because I did not know about all of them. Most of them, yes, but not all of them. 
So Much to See in the State of Texas
When you think of a state the size of Texas and then find out about eight different official state animals it just reminds you how much there is to see and do all around us. Get out and explore and go on adventures so you can see these animals. Now let's look at each of the eight official state animals of Texas. 
8 Official State Animals of Texas
Learn about all 8 of the official animals of Texas
Top 14 Exotic Animals That You Can Legally Own in Texas
Texas has an estimated 7.2 million dogs, more than any other state, this according to the American Veterinary Association. Safe to say, dogs are a Texan's best friend. But perhaps you're interested in branching out a bit and adding a less common exotic pet to your home.
Granted a few of these exotics are regulated and will require permits.