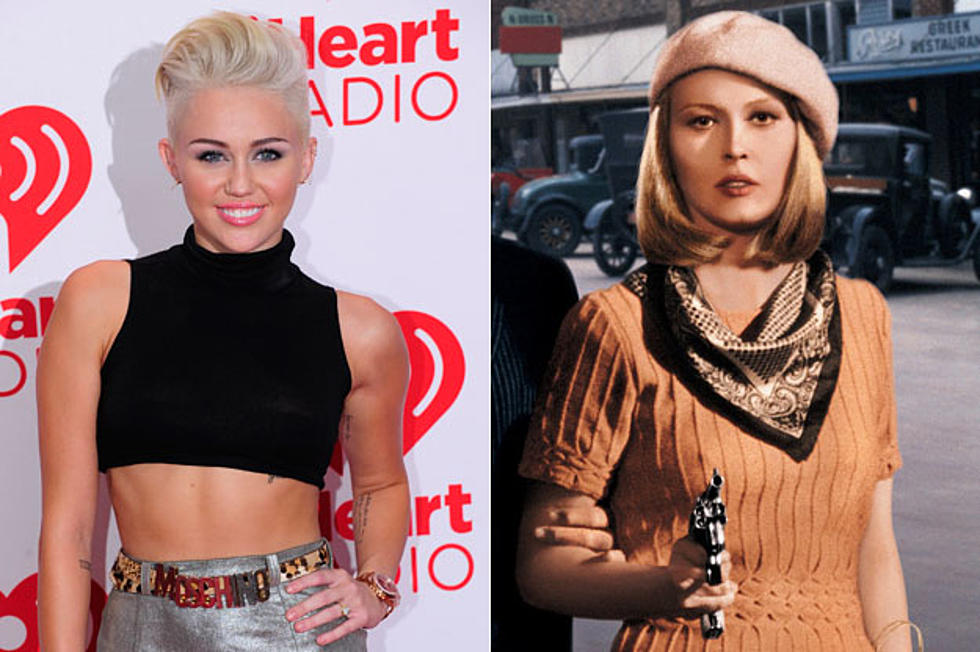 Miley Cyrus in Talks to Star in Lifetime's 'Bonnie & Clyde'
Steven Lawton, Getty Images/Warner Bros.
It's hard to think of Miley Cyrus as anything other than Hannah Montana, even now when she's smoking bongs, cutting her hair to look like Draco Malfoy and getting engaged to 'The Hunger Games' heartthrob Liam Hemsworth. Perhaps if she lands a gig on the Lifetime network playing one of the most infamously recognized criminals in history, she'll be able to completely break that image.
According to Deadline, the actress best known for her hit singles, is in talks with Lifetime to follow Lindsay Lohan's performance as Elizabeth Taylor in 'Liz & Dick' with her own lead role in an upcoming 'Bonnie & Clyde' miniseries. In case there's any confusion, Cyrus would be playing Bonnie. If she accepts the role, this will mark her starring television appearance since her 'Hannah Montana' years on the Disney Channel.
'Bonnie & Clyde' is the first major project to come from Lifetime's partnership with the History Channel, and is pegged to air on both networks in the hopes of reaching both the male- and female-dominated audiences. John Rice and Joe Batteer partnered with Sony Pictures TV to co-write the script, which is based on the true-to-life story of two of the famous bank robbers in America history.
Miley Cyrus would be taking on the role previously made famous by Faye Dunaway in the 1967 movie of the same name. Even if Cyrus doesn't take on this new part, though, she still has her recent guest appearance on 'Two And A Half Men' to add to her acting resume. We're kind of hoping that she does become our new Bonnie because, if you think about it, nobody should have their last major acting gig be a Nicholas Sparks-adapted movie.