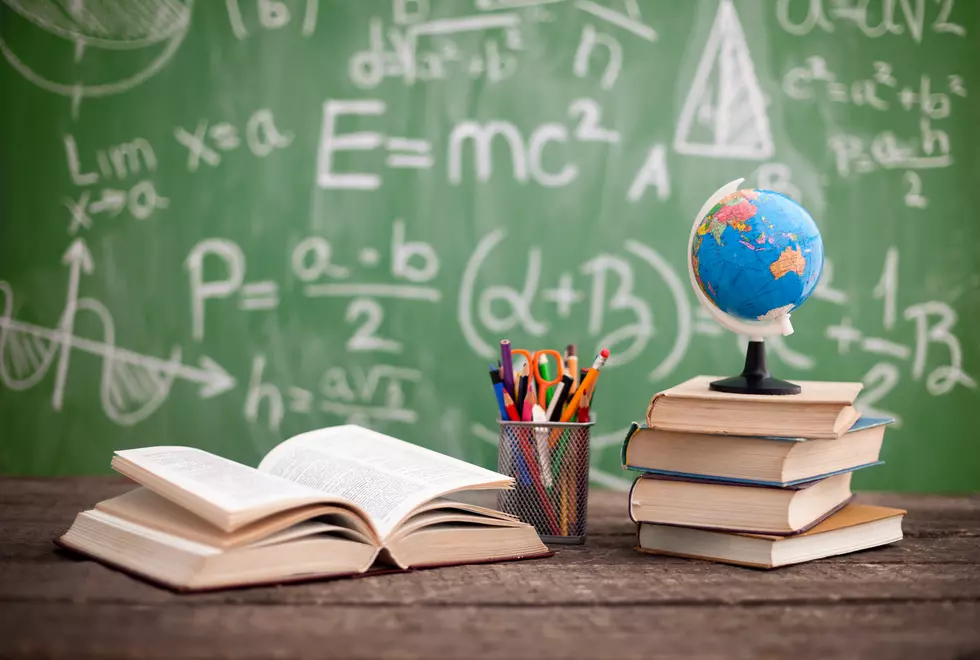 Mix 93-1 Teacher Of The Week May 18th
Getty Images/iStockphoto
Mix 93-1 is proud to recognize outstanding East Texas teachers!
This week's recipient is Mr. Jesmore of Pittsburg High School in Pittsburg.
Mix 93-1 is proud to recognize Mr. Jesmore, band director at Pittsburg High School. Mr. Jesmore was nominated by one of his students who had this to say about him:
I believe my band director, Mr. Jesmore, should receive this award because he is an outstanding band director. Mr. Jesmore is a great band director who gives amazing advice. He motivates our Pittsburg High School Band so much, and I would not want any other head band director because we already have the best. This past marching season Mr. Jesmore pushed us so much, and he motivated us to be one of the best military marching bands in East Texas. Our hard work, our dedication, and our band director who believed in us and pushed us to be one of the best bands this school year did pay off. We ended up getting multiple trophies/plaques. Ever since I joined the Pride of Pittsburg band in 6th grade, Mr. Jesmore has molded me into a more confident, hard-working, caring, compassionate, skilled, and dedicated person and musician. Recently, I made the ATSSB All-State Band on my instrument by myself. It took a lot of hard work, but Mr. Jesmore made it known to me that he knew I could make this ATSSB All-State Band. He had confidence in me, and he encouraged me to try hard and work hard to reach my goal of making state as a sophomore. He is such an encouraging teacher, who I appreciate so much. I am so thankful to have him as one of my teachers. He sets a great example for all of his students (he has a lot). Every day before we leave our band period Mr. Jesmore will say something along the lines of "On behalf of the band staff we are thankful for all of you and what you bring to this band program, and we love you all so much". Those aren't his exact words, but he tells us every single day that he loves us, and that just shows us how caring of a person, teacher, band director, and educator he is. He has never given up on us, and he is uplifting to all of us students!
Mix 93-1 is honored to recognize Mr. Jesmore of Pittsburg High School in Pittsburg as the Mix 93-1 Teacher Of The Week.