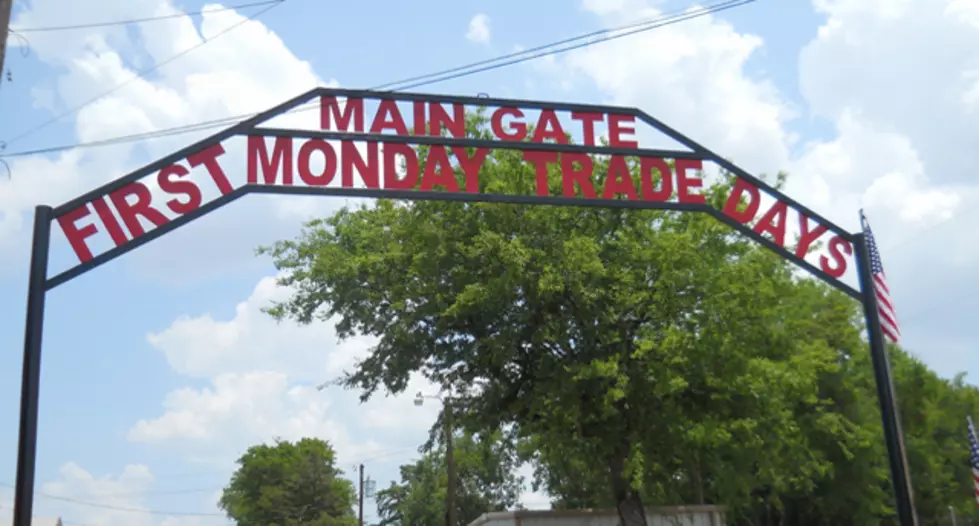 Perfect Weather Expected For Canton's First Monday Trade Days
Your inner shopper is just waiting to find that perfect something at Canton's First Monday Trade Days.
With lots of sunshine in the forecast for this weekend and temps in the low 70's, its sure going to feel a lot like Spring. Canton's First Monday Trade Days grounds are going to be packed with people strolling around because they've been cooped up in their homes lately thanks to all of the rain around here. Plus, it gives us the perfect excuse to do a little bargain hunting too.
Vendors from around the state will be setting up shop and selling their homemade goods, hand crafted items, antiques, clothing, services, animals and so much more. Without a doubt you'll find that perfect spring wreath for your front door! Then you'll find a piece of furniture that will go perfectly in your living room or bedroom and no telling what else!
There is so much to see and look through during Canton's First Monday Trade Days. It's been a monthly ritual for more than 150 years. What started out as a trading event for farmers to barter for goods and services, Canton's First Monday has grown in to so much more and unfortunately it doesn't offer much bartering these days. In addition to all the shopping, you'll also want to bring along your appetite too, Canton's First Monday Trade Days has quite a few food vendors on site will be serving up some fantastic meal options along with the crowd favorite funnel cake!
Happy shopping this weekend and here's to hoping you find that one treasure that you didn't know you really needed until you saw it.