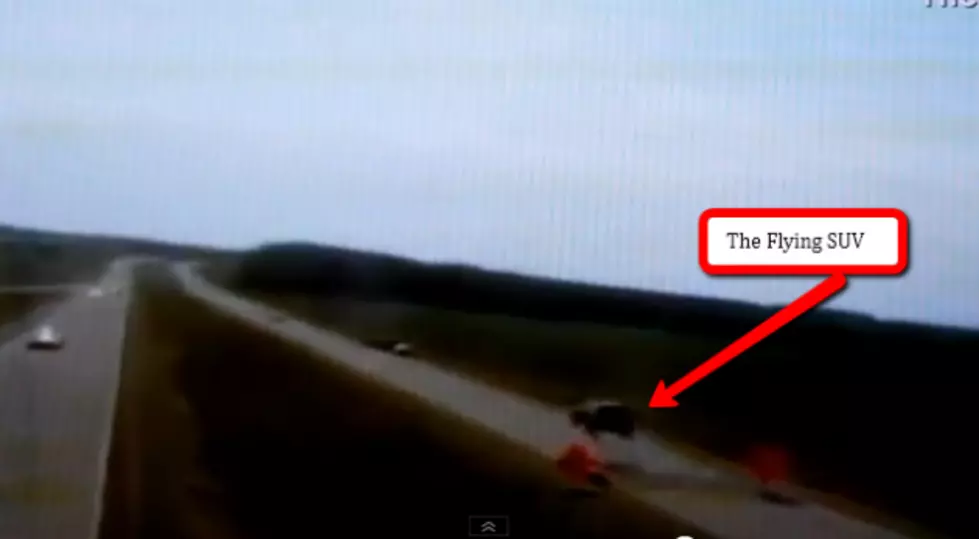 SUV Goes Airborne On Buckled Highway [VIDEO]
East Texas received its fair share of extreme heat last year and we're still feeling it now, but other parts of the country are feeling the extreme heat this 4th of July very much like we did.  Temperatures are around the century mark in Wisconsin and all that heat is taking a toll on their roads and interstates and you won't believe what happens when an unaware driver comes up on a buckled section of the highway.
Highway 29 in Wisconsin is the site where Theresa Reich and her brother-in-law stopped on an overpass to catch the buckled road on video after passing it by but didn't expect to catch what they did on video.  The driver of an SUV was apparently unaware or didn't realize the seriousness of the warning signs and ended up going airborne after driving over a buckled section of the road - it looks like the SUV was using the road as a launching pad.
In the video below you'll see the flying SUV around the 0:49 mark.
So with all this extreme heat, use some precautions traveling this 4th of July.  Make sure you're tires are properly inflated, you have enough coolant and for yourself, find shade, drink plenty of water and use that sunscreen!
Stay safe and have a Happy 4th of July!