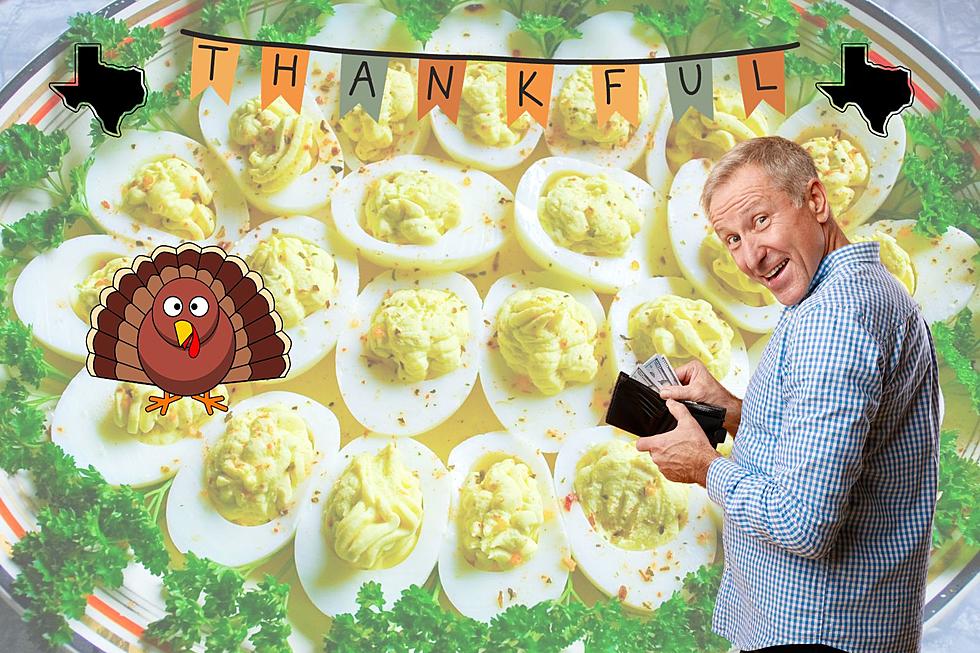 The 9 Best Options for Deviled Eggs Near Tyler, TX
Photo courtesy of Canva
We will all be celebrating Thanksgiving in just a few days here in the great state of Texas and hopefully that comes with a much deserved break for you and your loved ones. This is time to slow down from working all the time to enjoy some time with family and maybe make some memories as we all reflect on what we're thankful for this year. Now if deviled eggs are a necessity on your Thanksgiving table but you don't have the time to make them or don't want to let's discuss some of your options to purchase them around Tyler, Texas. 
When I was growing up the deviled eggs went quick when they were placed on the table for everyone to enjoy, there were normally a few that went missing even before they were set out for everyone to eat. But they are a little time consuming and can be kind of a pain when you're having to work on so many other delicious items to fill out the Thanksgiving menu. Which is why there were locals discussing where you can purchase deviled eggs around Tyler recently in the Tyler, Texas Rants, Raves and Recommendations V2.0 Facebook Group. 
Someone Needs to Make a Deviled Egg Business in East Texas
It was nice to know that I am not the only one who devours deviled eggs around the holidays, many people here in East Texas love them. And while there are a few places (which you can see below) that sell deviled eggs there seems to be room for someone to really make a business around making deviled eggs. 
Let's Look at Your Deviled Egg Options
If you're in the market for deviled eggs here is where locals suggest to buy some around Tyler, Texas. 
Best Places to Buy Deviled Eggs Near Tyler, Texas
Deviled eggs are delicious but can be time consuming so here is a list of places that locals go when craving deviled eggs.
Gallery Credit: Billy Jenkins
14 Suggestions from Tylerites to Order a Thanksgiving Meal or Sit Down to Eat on Thanksgiving Day
East Texas locals offer some options to get a full Thanksgiving meal for those who can't or don't have the time to cook this holiday.
Gallery Credit: Google Maps